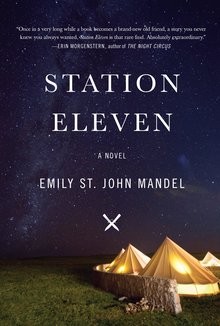 Are there many of you out there who are members of books clubs? I have other questions, but my first is: Why?
I know why I joined one, and, frankly, I'm trying to compare my own experiences to those of others, see if I can find some common ground. Answer some questions that have popped up over the last few months. Like, do men join book clubs? Do all clubs read the same kinds of books?
But I'm getting ahead of myself. Let me start with why I joined a book club in the first place. In a way, it's because I both read too much, and not enough. As a fantasy writer, my percentages probably break down something like this: 40% fantasy; 20% SF; 20% crime and mystery; 20% research and related materials (such as posts in Black Gate magazine).
That's probably not entirely accurate, but it's close enough to have made me feel that my reading was getting narrower than it has been in the past; maybe I was getting a little too comfortable and stuck in my ways, maybe I needed to shake things up. I think I was looking for the type of experience that's often found in university and college, where there's so much required reading, and so much that's possibly outside of the student's comfort zone.
Keeping in mind that outside of one's comfort zone is a place writers often need to be.
---