Goth Chick News: A Horror Convention Starring Bud Bundy? Read On…
Goth Chick News: A Horror Convention Starring Bud Bundy? Read On…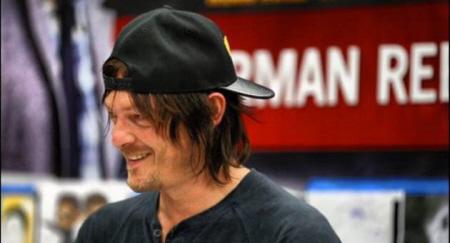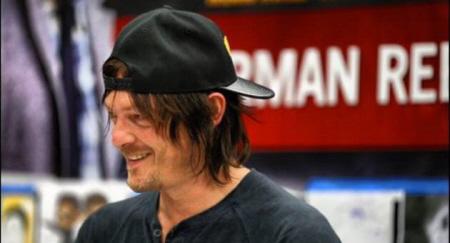 If you're the kind of person who gets misty-eyed with nostalgia when you hear sitcom titles like Growing Pains, The Fresh Prince of Bel Air and Married With Children, then Wizard World's Fan Fest which took place March 7-8 in Chicago would have been just the place for you.
And if you're considering possible explanations for how the heck I ended up there (dragging BG photog Chris Z along for fun), the answer is no – I did not have a fever or a head injury.
There is a darn good explanation actually.
Fan Fest came to be when Bruce Campbell, the cult-favorite TV and movie actor, had to cancel his appearance at the Bruce Campbell Horror Fest because of a television commitment. The horror fest was scheduled to take place that weekend and Goth Chick News had been invited to attend.
"We knew we couldn't continue to hold the Bruce Campbell Horror Fest without Bruce Campbell!" said Jerry Milani of Wizard Entertainment. "But it also seemed a shame to let the weekend go to waste, since we already had the date and the venue."
And so, the idea of Fan Fest was born. Organizers quickly secured a lineup of actors along with celebrities from the comic-book and pro-wrestling worlds. (The Bruce Campbell event has been rescheduled to take place in August with Wizard World's Chicago Comic Con.)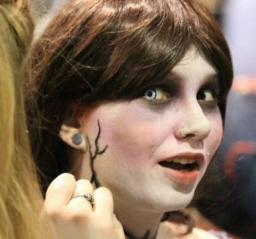 [Click the images for bigger versions.]
Fan Fest was significantly smaller and even more significantly less expensive than the upcoming Comic Con and was billed as a "thank you" to loyal Wizard World fans. "Chicago is a great market for us, and this Fan Fest seemed like a nice bonus for our fans there," said Milani.
And so, having already set our minds to cover something for Black Gate that weekend, we decided to check it out.
What we found was a mixture of Clinton-era kitsch and horror since many of the vendors who were already booked in for the Horror Fest decided to come anyway.
And believe it or not, it added up to a pretty cool combination.
Starting in the large amount of show space set aside for the celebrity guests, Chris took the opportunity to chat up Tracey Gold, who played brainy teenager Carol Seaver on Growing Pains. And Dave Faustino, who played the Bud Bundy on Married With Children had a rock-star size crowd around him and seemed to be thoroughly enjoying himself.
| | |
| --- | --- |
| Tracy Gold | David Faustino |
Norman Reedus from The Walking Dead nearly brought the entire show floor to a halt when fans who had been standing around for over two hours, erupted into enthusiastic cheers when he entered his booth.
This is the third time I've seen Mr. Reedus and he always shows up looking like he just rolled in from a zombie apocalypse.
You have to admire the dedication.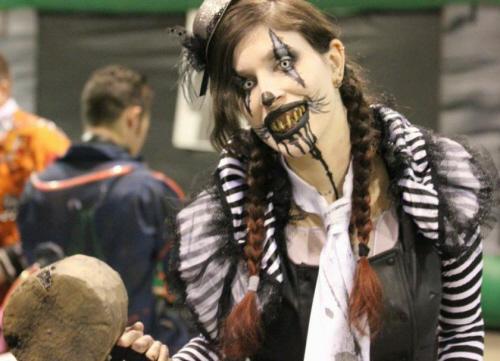 So in addition to the celebrities and the cosplayers dressed as every character imaginable – and some never imaged – there was also a nice selection of horror vendor holdovers; meaning that is where we spent most of our time.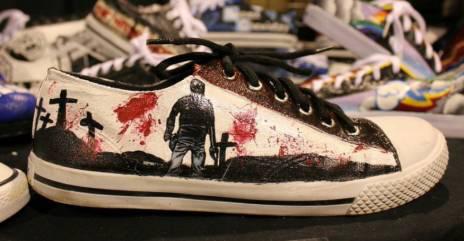 So here are our favs in no particular order…
Eclectic Goods
Even though some shoe companies produce rad fandom-themed shoes, your best bet for getting a unique pair of kicks is heading to Eclectic Goods. Artists Jaquan and Nicole Robinson, paint Converse shoes with characters from Star Wars, Doctor Who, The Walking Dead, and Firefly but will also create just about anything you can imagine.
And don't think you can't wear the art if you want to.
Jaquan showed us a pair her teenaged nephew had kicked around in for almost a year and I must say, they still looked great – maybe better as they were Walking Dead themed.
The shoe art is entirely impressive and I could imagine my own pair of Frankenstein shoes for wearing during the season, and for displaying on a shelf the rest of the year. Shoes are made to order on the Eclectic Goods website, and turnaround time is 3-5 weeks.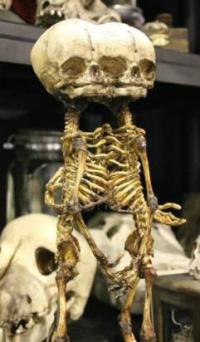 Blood Brood
Mike Krohn is the owner of Blood Brood FX, a custom prop and set designer who works with everyone from movie folks to people setting up home haunts and Halloween parties. In fact, several Blood Brood originals were featured in this season's American Horror Story carnival, including the conjoined baby skeleton shown here.
We first met Mike back in 2012 and proudly display his shrunken head under glass in the office. Yes, this man can design a tableau for your house that will cause the neighbor kids to need therapy for the rest of their lives.
Mike and his partners Randal Heike and Dean Hacker will also rent you what you need and ship it right to your door, including a selection of 6 foot tall coffins designed to look as though they were just dug up yesterday.
Check out their full line of items at their website.
Giggler's Gifts
Owners Jeff Draft and Nadine Grabowski are known primarily for their classic rock posters but we fell for their 3D signs.
Laser cut from plastic with elements layered to give the 3D effect; Giggler's has a wide array of choices from comic heroes to sports logos.  They will also create a 3D sign using your own logo or artwork and as the signs are plastic, they are suitable for both indoor and outdoor use.
The possibilities are endless.  You can contact Jeff and Nadine via their website or Facebook.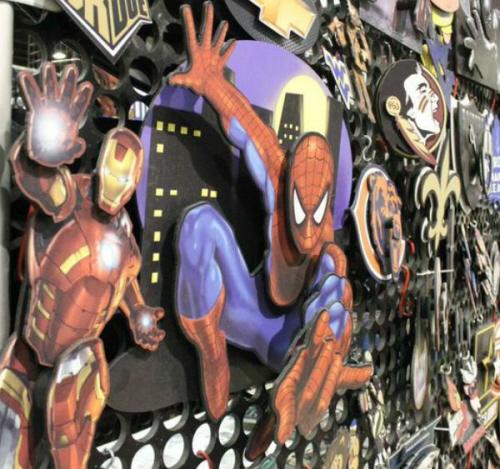 Giggler's Gifts
Eric Shelman's Dead Hunger Series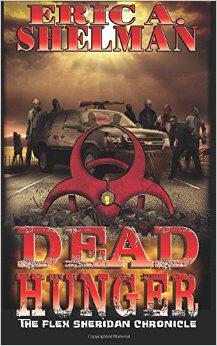 After derailing an early writing career with a side trip into real estate, Eric Shelman finally chucked the corporate grind for good and channeled his fanboy love of horror into a series of zombie novels, Dead Hunger.
Book 1, Dead Hunger: The Flex Sheridan Chronicle hit shelves in 2011 which he then followed with seven more installments.  Book 8, Peace, Love and Zombies was published in January and bolstered by a robust fan base, Shelman has no intention of stopping.  Honestly, it was the cover art that first grabbed my attention, but I'm definitely going to check these out.
Something happened to the earth. Inexplicable. Not a product of man, but of nature.

Now Flex Sheridan and Gem Cardoza must do all they can to protect Flex's six-year-old neice Trina and find ways to survive a massive outbreak that has caused most of humankind to metamorphose into the walking dead.

Enter Hemphill "Hemp" Chatsworth. He is a scientist who has expertise in epidemics, as well as a mechanical engineering degree. He's doing all the important work, setting up a mobile lab in which to experiment on the zombies and learn what drives them. But he must also learn what will defeat them.

Charlene "Charlie" Sanders is a punk rock-loving, crossbow-wielding firecracker who rivals only Gem Cardoza in her sharp wit and fighting capability. She'll join with Hemp in his lab to help him learn what they all need to know in order to stay safe.
The Dead Hunger series is available at Shelman's website or on Amazon.
Have a comment or question?  Post it here or drop a line to sue@blackgate.com