A Ride into the Darkness: The Long Way Home by Richard Chizmar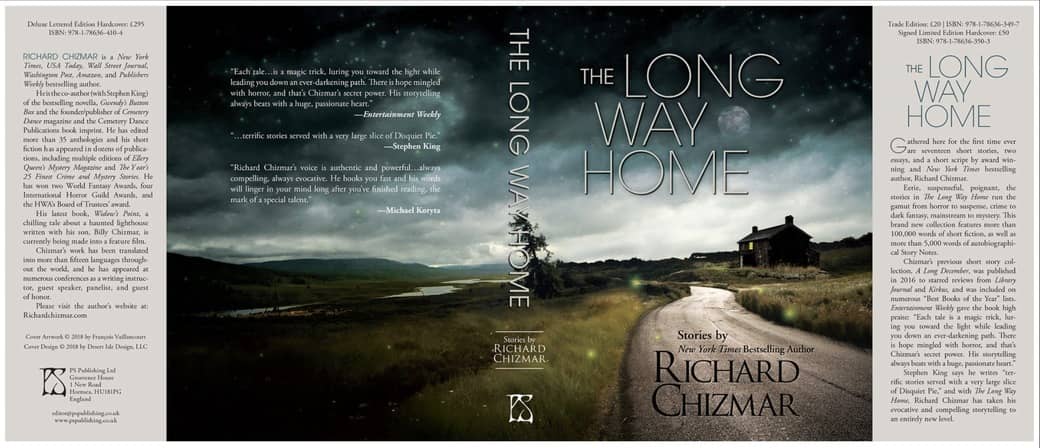 Richard Chizmar (publisher, editor, author) is one of those writers that I define as "dependable," meaning that you can count on him to deliver tales that are entertaining, thought provoking and extremely well written. And these features are particularly important for an author devoted to short stories, where time and space are short, and suspension of disbelief must be elicited from the very first sentence.
Chizmar's latest collection The Long Way Home assembles twenty stories in which the reader meets the many faces of the darkness which surrounds our lives and lurks in the deep of our souls. Sometimes the topic is overtly horrific (a wild serial killer, for instance), sometimes more subtle and occasionally deceiving.
Good examples of the former are "Mischief," a witty piece where a serial killer's confession to a journalist leads to an unexpected development; "The Man Behind the Mask," a tense story with a terrifying twist, about a mysterious Bogeyman abducting, raping and killing girls; and "Roses and Raindrops," a tale of graphic horror, deeply unsettling and not for the squeamish.