The Queen of Quiet Horror: NOW IT'S DARK by Lynda E. Rucker
The Queen of Quiet Horror: NOW IT'S DARK by Lynda E. Rucker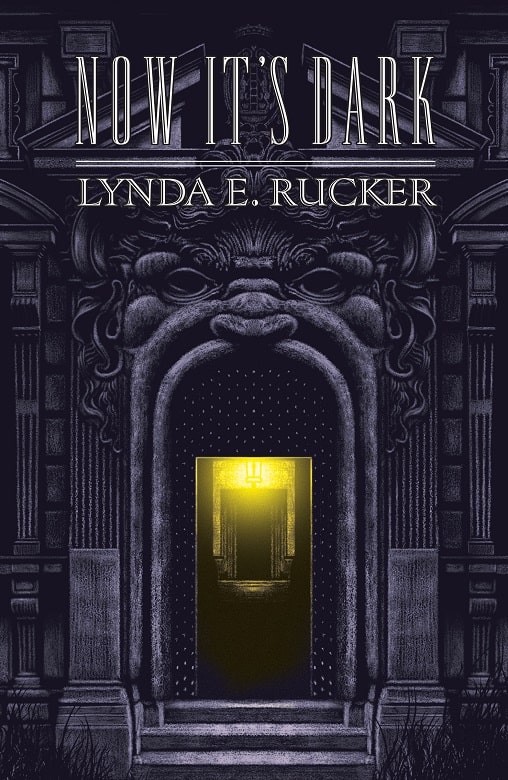 Now It's Dark by Lynda E Rucker (Swan River Press, 2023)
There was a time, years ago, when the term "quiet horror" (as opposed to splatter or graphic horror) was used to describe a type of dark fiction where monsters are not lurking behind the street corner, inside an empty house or in a deserted wood, but deep inside our soul.
It's a pity that the expression "quiet horror" sounds a bit out of fashion, because it applies perfectly to the present collection (her third) Now It's Dark, by the talented and insightful Lynda E. Rucker.
Rucker is a wonderful writer that I've occasionally met and enjoyed before, e.g. in the outstanding anthology Aickman's Heirs, to which she contributed with the very atmospheric "The Dying Season" (included also in this book), describing the crisis of a couple staying at a resort off season, when everything is empty, slightly depressing and a bit weird.
[Click the images for quieter versions.]

Aickman's Heirs (Undertow Publications, May 3, 2015). Cover by Yaroslav Gerzhedovich
"The Séance" is the vivid portrait of a young girl seen through the eyes of a female friend during and after the apparent end of their friendship. A girl who, after turning into a successful painter, will die alone with her secrets.
"Knots" (original to this collection) is an effective example of psychological horror, featuring a woman prisoner of an unhappy marriage, one who is unable to overcome her own inadequacy.
The subtly disturbing and puzzling "The Vestige," imbued with a feeling of dislocation and loss, describes a train journey from Bucharest to Moldavia, while "So Much Wine," a disquieting tale of alienation and loneliness, portrays difficult, empty relationships and meaningless lives.
In "An Element of Blank" a supernatural horror returns to haunt three friends who had met it in the past, when it was a young woman.
Very aptly, the volume ends with "The Seventh Wave," a perceptive, extraordinary piece of quiet horror about the dangers of love and of its absence, as shown by the difficult, tragic relationship between a woman, her husband, and her children.
In short, "quiet horror " at its best.
---
Mario Guslandi was born in Milan, Italy, where he currently lives. He became addicted to horror and supernatural fiction (too) many years ago, after accidentally reading a reprint anthology of stories by MR James, JS Le Fanu, Arthur Machen etc. Most likely the only Italian who regularly reads (and reviews) dark fiction in English, he has contributed over the years to various genre websites such as Horrorworld, Hellnotes, The British Fantasy Society, The Agony Column and many more. His last review for us was Andrew Hook's modern noir anthology Bang!