A Master of Strange Short Fiction- Robert Aickman: An Attempted Biography by RB Russell
A Master of Strange Short Fiction- Robert Aickman: An Attempted Biography by RB Russell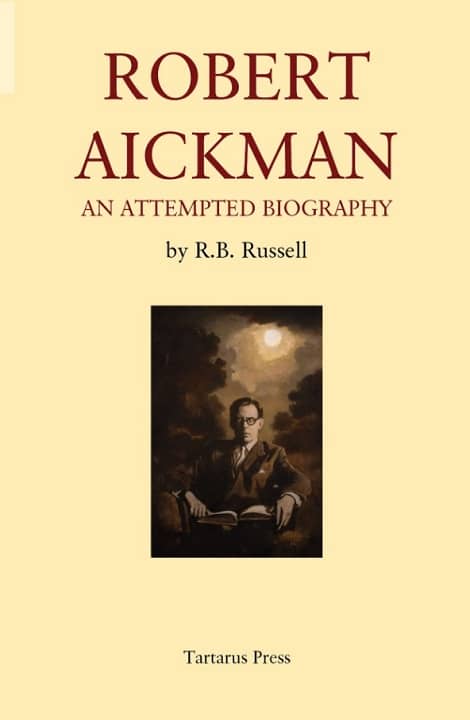 Robert Aickman: An Attempted Biography (Tartarus Press, February 3, 2022)
Robert Aickman (1914-1981) was an iconic British writer especially known for his strange, uncanny stories, reprinted in several collections.  He also penned a couple of  minor novels, but he's mostly remembered for his ambiguous but riveting short fiction.
In addition, he was also a very active, influential member of the Inland Waterways Association (IWA) and was instrumental in saving and promoting the restoration of the network of British canals. Those two activities have been the subject of two autobiographical books, The Attempted Rescue and The River Runs Uphill, respectively. 
Aickman was also the editor of several volumes of the cult series of anthologies The Fontana Book of Great Ghost Stories.

The First, Second, and Seventh Fontana Book of Great Ghost Stories,
edited by Robert Aickman (Fontana, 1972, 1974, 1979)
Raymond B Russell, writer, composer, editor and publisher (Tartarus Press) has addressed the many aspects of Aickman's life and literary output in a hefty volume (almost 400 pages), the title of which, An Attempted Biography, echoes that of the Aickman autobiography The Attempted Rescue, a book which apparently described facts and events not always in a reliable fashion.
Russell has certainly spent a tremendous amount of time and work assembling this volume, which is accurate, detailed and extremely interesting not only for readers acquainted with Aickman's weird but excellent fiction, but also for those less familiar with his body of work (let alone the complex problems addressed by IWA to protect and re-open the Inland canals in the UK).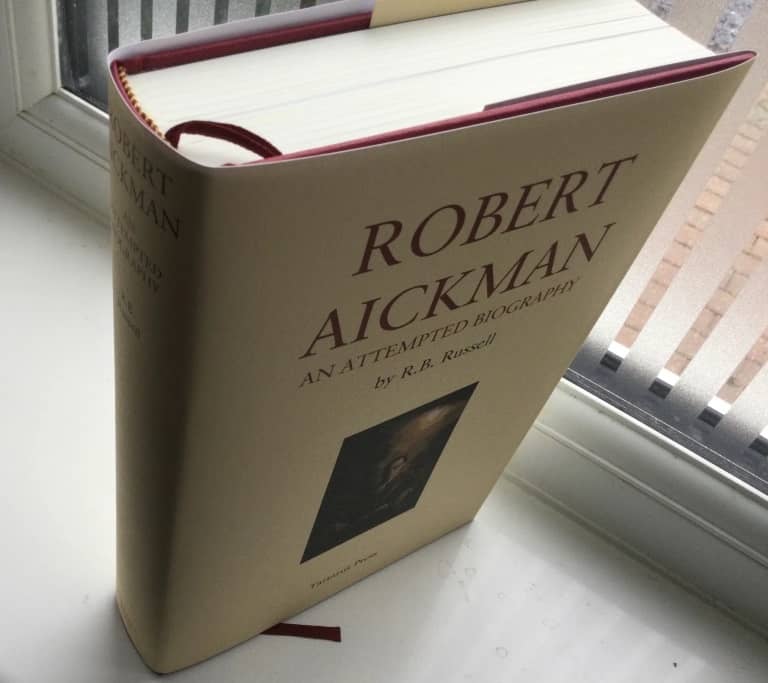 The massive biography is, first of all, a work of love (incidentally Tartarus Press has reprinted all of Aickman's short story collections in an elegant, precious series of hardcovers), but also an effective display of Russell's capacity as a devoted scholar in the genre of dark fiction.
If you already know and enjoy Aickman's work you cannot miss  this volume for any reason, while if you're simply attracted by a writer's biography you'll end up looking for copies of his outstanding story collections, perhaps in the excellent Tartarus Press editions.
---
Mario Guslandi was born in Milan, Italy, where he currently lives. He became addicted to horror and supernatural fiction (too) many years ago, after accidentally reading a reprint anthology of stories by MR James, JS Le Fanu, Arthur Machen etc. Most likely the only Italian who regularly reads (and reviews) dark fiction in English, he has contributed over the years to various genre websites such as Horrorworld, Hellnotes, The British Fantasy Society, The Agony Column and many more. His last review for us was After Dark: The Best Horror Fiction of Tony Richards.