To Elf or Not To Elf: Races in Fantasy Lit
To Elf or Not To Elf: Races in Fantasy Lit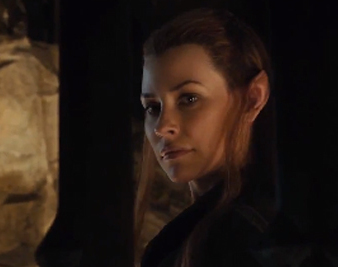 A long, long time ago, I wrote my first novel. This was decades before I would get published. I was fresh out of college with grand ideas about how my book would set the fantasy world on fire. The story featured a main character that was half human and half elf, who set out to defend his elven kin from a nation of hostile orcs.
Yeah, I know. Not exactly groundbreaking. I'm thankful that novel was never published, more because of the shitty writing than the plot or characters. Yet, it brings up an interesting debate within fantasy literature.
Are races like elves, dwarves, orcs, and goblins fair game for modern fantasy?
Now, off the cuff, I'm inclined to say yes. You can write about anything you desire. Who am I to judge, right? However, while that may be the politically-correct answer, a little more digging turns up some complex issues for the modern writer.
My first introduction to those "classic" fantasy races was Prof. J.R.R. Tolkien's The Lord of the Rings saga, and it was continued in my formative years via games like Dungeons and Dragons and Warhammer Roleplay. Growing up on a diet of elves and orcs, it was little wonder that I choose to feature them in my own early writing. I suspect that most authors begin by emulating their literary idols, but eventually you need to break away and find your own brand of storytelling. It's difficult to find your voice when you're playing in someone else's sandbox.
But what about authors who genuinely want to write about these races? Here's why I would advise against it.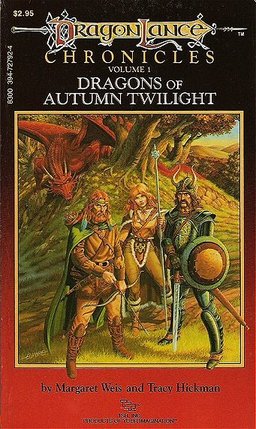 Imagine you're a young filmmaker with her heart set on creating a new science fiction franchise. What kind of reaction do you think you'd get with a script featuring a Jawa warrior who meets a Gungan princess and together they lead an army of Wookies against an evil empire? Unless you held the rights to the Star Wars franchise, you'd be laughed out of the studio exec's office.
Of course, Tolkien didn't invent the myths of elves, trolls, and dwarves, but his novels brought them into the genre mainstream, and every one of us who follows afterward takes that legacy into account. I don't think fantasy lit (or any genre) benefits from continual self-derivation.
Don't get me wrong. I still love Tolkien, and I go back to read the original Dragonlance trilogy every few years just to reconnect with those wonderful characters. Every genre goes through cycles of stultification and renewal. Ideas become overused, get stale, and then are discarded… until someone comes along and makes them new again.
Yet, I find that I don't need an elf or an orc to make a particular point. These fantasy races are actually human, just as every character in fiction is based on humanity. A human character can be just as wise and noble as Galadriel, or as wicked as an orc assassin.
At the end of the day, we all have to make our own choices. To elf or not to elf… well, I've spoken my mind. But feel free to tell if you disagree.