Campbell's Reheated Mythopoetic Soup
Campbell's Reheated Mythopoetic Soup
In the fall session of my teen writing class at our local library, I'm planning to teach Joseph Campbell's The Hero's Journey. I've avoided this for several sessions, because personally I'm sick of its influence.  It's been the default setting for epic fantasy, certainly since 1977. But if nothing else, it's a structure that presents easy examples and will hopefully prompt some good discussion on why it's popular and what writers can do with it.
But it's also got me thinking about how it applies to my own stories, particularly those in the heroic fantasy genre. Because although it might sound counter-intuitive, the Hero's Journey is really the antithesis of heroic fantasy.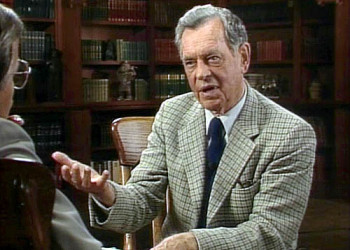 If we take some classic, well-known examples of the hero's journey in popular culture — King Arthur, The Lord of the Rings, The Matrix, Harry Potter and Star Wars — we discover something really interesting. The hero, in all cases, starts out as a naive young man who at first resists the call to adventure, only to finally accept under the guidance of a mentor-figure, an older man, usually a warrior or former warrior, who teaches the youngster the ways of both battle and maturity.
In heroic fantasy, by contrast, the hero (and I'm using this as a gender-neutral term) is not young and naive. S/he has the accepted skills to be a warrior (or thief, or whatever particular talent s/he needs in the story) and does not require constant guidance. Unlike the Hero's Journey, the heroic fantasy protagonist is not acted upon, but acts — from the beginning, without the constant prodding of the Campbellian cycle.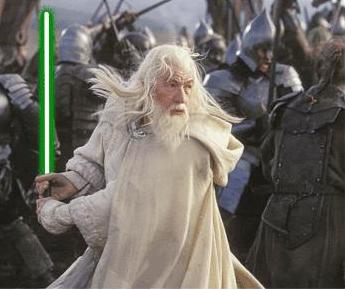 In fact, the mentor of the Hero's Journey — that figure embodied by Gandalf, Merlin, Obi-Wan/Qui-Gon/Yoda, Dumbledore, Morpheus — who often has to die or be otherwise incapacitated in order for the hero to mature — is really the hero of heroic fantasy. These experienced warriors exist in heroic fantasy for their own ends, whereas in the Hero's Journey, they are mere stages on the… well, hero's journey.
And they embrace their roles. They don't have to be seduced or forced or bought or cajoled into being the heroes of their own stories, unlike the Arthurs, Frodos, Bilbos, and Luke Skywalkers out there. They do what they do because they're good at it, they enjoy it, and it's all they know.
As both a reader and a writer, I find those characters infinitely richer. It's why my Eddie LaCrosse character is older, more experienced, and infinitely harder to impress than the heroes of more traditional, Campbell-influenced fantasy series. I'm not saying one is necessarily better than the other, just that one speaks to me, while the other has, for this reader and writer, worn out its welcome. Until, of course, someone finds an amazing new way to tell it to us again.