Breaking News: HBO's The Plot Against America Parts 4-6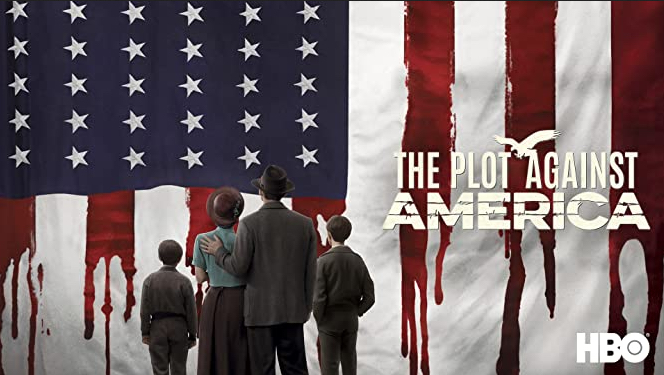 The story so far: in this tale of an alternate America, based on a pseudo-memoir written by Philip Roth, anti-Semite Charles Lindbergh was elected president in 1940, keeping the USA out of the war in its darkest hours and inaugurating a scary time for American Jews, especially 9-year-old Philip Levin (Azhy Robertson).
Feelings about the Lindbergh administration vary through America's Jewish community. For some, like Rabbi Bengelsdorf (John Tuturro) and his new bride Evelyn (Winona Ryder), it's an opportunity for social climbing and collaboration. To some, like young Sandy Levin (Caleb Malis), Lindbergh is a hero and any concerns to the contrary come from ignorant frightened "ghetto Jews" — like his parents. For some, like Philip's overbearing Uncle Monty (David Krumholz), business is good; the nation is at peace; there are worse things than President Lindbergh.
Others (young Philip's parents, played by Morgan Spector and Zoe Kazan, and his cousin Alvin, played by Anthony Boyle) are intent on resisting the tide of anti-Semitism rising in America and the rest of the world. But, tragically, they can't agree on what should be done and end up fighting with each other as much or more than with the real enemy.