In Defense of Professional Ghostwriting
In Defense of Professional Ghostwriting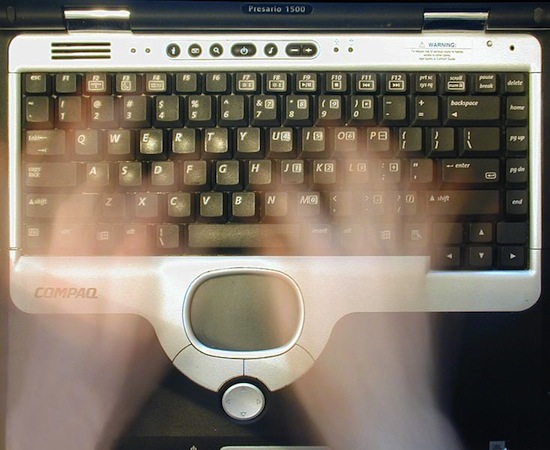 Well, the Internet just blew up again.
This time it's because a romance writer has been caught plagiarizing dozens (and I do mean DOZENS) of other authors.
Last week, a fan alerted romance writer Courtney Milan that the book Royal Love by Brazilian author Cristiane Serruya included numerous passages lifted from Milan's The Duchess War. Milan made side-by-side comparisons of the passages and called Serruya out on her blog.
Serruya denied any wrongdoing, blaming a ghostwriter she had hired on Fiverr, a freelance site for budget jobs. Twitter exploded, as Twitter does, and she quickly deleted her Twitter account, all other social media, and took down the electronic copies of her works. As of this writing, the print and audio editions were still available on Amazon.
For the latest developments, there's #copypastecris on Twitter, and boy is it ugly.
At the time of writing, the list of plagiarized works has grown to 44 books, 3 articles, 3 websites, and 2 recipes, stealing work from 30 authors, including heavyweights such as Nora Roberts and Jamie Oliver. You can see a regularly updated list here.
I'm acquainted with Cristiane Serruya. She was part of the Kindle Scout program, having won an advance, 50% royalties, and publication for at least one of her works from Amazon's imprint Kindle Press. Two of my books are also in the program. We chatted numerous times on the Kindle Scout Winners Facebook group and we even traded critiques. She read the first two books in my Masked Man of Cairo mystery series and I read Damaged Love, which turns out to contain plagiarized passages too. At the time I was surprised she would want me to be a beta reader on a romance novel, a genre she knew I didn't read and knew nothing about. Now I know why.
And now I'm wondering if she lifted any scenes from my Cairo novels. If anyone is familiar with any of Serruya's books published after July 2017, and finds anything to do with Egypt, archaeology, the antiquities trade, the Great War, a mutilated WWI veteran, a Sudanese archaeologist with a talent for languages, or a plucky Egyptian street kid, get in touch. I have my torch and pitchfork ready.
But that's not what I want to talk about here. With the fallout from this, and with Serruya blaming her ghostwriters, a lot of people on Twitter and the blogosphere have been criticizing the use of ghostwriters in indie publishing. They say it's dishonest and only produces bad books. Given the extent of Serruya's plagiarism, I think she's at fault and not her ghostwriters, but the profession is still getting a drubbing online.
It's true that some unscrupulous people are hiring teams of underpaid ghostwriters to churn out dreck in order to game Amazon's algorithms, which tilt in favor of newly publishing titles and prolific authors.
Unfortunately, professional ghostwriters like me are being lumped in with the hacks. There is a place for a professional ghostwriter in indie publishing, and it is a valid one.
Ghostwriting has been around since the days of the dime novel. It was strong throughout the pulp era and the post-war paperback boom. In the modern world, house names such as Don Pendleton (The Executioner) and Carolyn Keene (Nancy Drew) have been used by pools of ghostwriters to make some of the most popular series around.
Ghostwriting is my day job. To date, I have ghostwritten 18 novels, 7 novellas, and one short story for various clients, and am currently contracted for another series of novels. The clients are generally independent publishers who put out work under a variety of pen names. I get one or two pen names, and other ghostwriters get other ones. Thus each pen name keeps the specific tone of a particular writer. I have worked for one guy who used several ghostwriters writing for the same house name, but we all were given strict instructions as to tone, style, etc. None of my clients put their real name on their books, and all of them were looking for quality work.
Not so with the scammers. Like Serruya, they often use their real name in an attempt to boost their egos and get speaker's fees, and pay a pittance to desperate ghostwriters, often fly-by-night operators who have every reason to plagiarize since they, unlike me, are just trying to make a quick buck on the Internet and don't give a damn about building a career. I charge a minimum of 5 cents a word, so the scammers can't afford me anyway.
My clients are also interested in building a career. They want well-written books that will entice readers to buy more from that name. They are generally people who are good at marketing but can't write. Some give me outlines. Others just send me a genre, the general tone, and word count. They are a new brand of publisher that has come about thanks to the surge in independent publishing.
And yes, they are taking advantage of Amazon's algorithms by releasing a large volume of material. I don't have a problem with that if the material is good. These folks are smart enough businesspeople to know that the only way they'll get long-term financial stability is to sell a quality product that builds brand loyalty.
I and my fellow professionals are smart enough businesspeople to know that too. We don't pump out pages for money, and we sure as hell don't steal other people's work. We ghostwrite quality work so we can make a living from writing while building up a career with books under our own name.
Professional ghostwriters are writers, not scammers, so please don't lump us with the likes of Cristiane Serruya.
Sorry to those who thought I was going to continue with my Egypt travel series this week. I'll get you into the Sahara next week. I'll even throw in a sandstorm at no extra charge. If the Internet blows up again between then and now, I'll try to ignore it.
It will be better for my blood pressure.
Image courtesy hobvias sudoneighm via Wikimedia Commons.
---
Sean McLachlan is the author of numerous nonfiction and fiction books including the Masked Man of Cairo series of neo-pulp detective novels set in Cairo in 1919.. Find out more about him on his blog and Amazon author's page.