Support The Great Way, an Epic Fantasy Trilogy by Harry Connolly
Support The Great Way, an Epic Fantasy Trilogy by Harry Connolly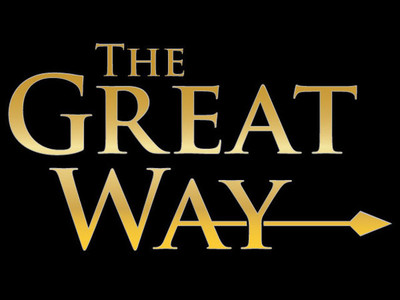 We try not to pimp too many Kickstarter projects here on the BG blog. We know you're probably as tired of hearing about them as we are. But today, we're making an exception for Harry Connolly.
Why? Because he's awesome.
Harry's first fiction sale, "The Whoremaster of Pald," originally appeared in Black Gate 2, and quickly became one of the most popular stories we've ever published. It was also the first tale we presented online in its entirety, and that experiment was so successful it helped launch the entire Black Gate Online Fiction line. Harry returned to the decadent city of Pald in BG3 with "Another Man's Burden," and his brilliant tale of a civilization on the brink of extinction, "Soldiers of a Dying God," appeared in Black Gate 10. We couldn't keep him to ourselves forever, and Harry's first three novels — Child of Fire, Game of Cages, and Circle of Enemies, together comprising the Twenty Palaces trilogy — were published by Del Rey between 2009 and 2011.
Harry wasn't won over by Kickstarter right away, pointing out the platform is a fantastic resource but not right for every project in his January 2013 column "Let me tell you about my ambitions, and why they don't include Kickstarter (right now)." He's apparently come around, however: on September 19, he kicked off a campaign to fund the completion of The Great Way, an epic fantasy trilogy about a supernatural invasion that destroys an empire.
The first draft of The Great Way is already complete, and weighs in at a whopping 300,000 words. Harry has made Chapter One of the first volume, The Way into Chaos, available on his blog. Cover artist Christian McGrath has agreed to do the cover art for all three books as a stretch goal, if the campaign reaches $34,000.
That's a pretty safe bet; as of this writing, it stands at $33,300 (well past its original $10,000 goal), and shows no signs of slowing down. The Kickstarter ends on Oct 19th, so there's still time to back it and ensure that you get copies of an exciting new fantasy trilogy from one of the best new writers in the genre. Check it out here.