Harry Connolly: "Let Me Tell You About My Ambitions, and Why They Don't Include Kickstarter"
Harry Connolly: "Let Me Tell You About My Ambitions, and Why They Don't Include Kickstarter"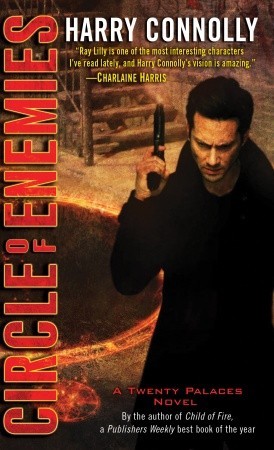 We've had some excellent discussions here about cloud funding, starting with Scott Taylor's "The Pillaging of Kickstarter" last March. There's no question that cloud funding sites like Kickstarter are here to stay, but the question remains: how much do they really help writers?
Harry Connolly has written a thoughtful and insightful piece on his blog from the point of view of a successful author and self-published writer, titled "Let me tell you about my ambitions, and why they don't include Kickstarter (right now)." Here's a quote:
Along with the release of the sales numbers of my self-published novel has come a flood of requests that I turn to Kickstarter to fund The Twisted Path… Currently, I have no plans to do that, and I'm writing this post because I want to explain my reasoning…

I want to be a best-selling author… It's not about making a whole bunch of money, it's about having my books in the hands of lots of readers from all over the world.

Several people have suggested that I could get new readers with a Kickstarter campaign, but I don't consider that realistic. Take a look at these guys: their campaign has been fantastically successful. At the time I write this, they're over 11,000% of their goal. However, they have fewer than 8,500 backers.

That's huge for a Kickstarter but Circle of Enemies sold more copies than that and it's considered a failure.
Harry Connolly's first publication "The Whoremaster of Pald" appeared in Black Gate 3; his Twenty Palaces novels include Child of Fire, Game of Cages, and Circle of Enemies, all published in paperback by Del Rey, and the self-published Twenty Palaces.
You can read the complete blog post here.