Black Gate Online Fiction: "The Gunnerman" by Jason E. Thummel
Black Gate Online Fiction: "The Gunnerman" by Jason E. Thummel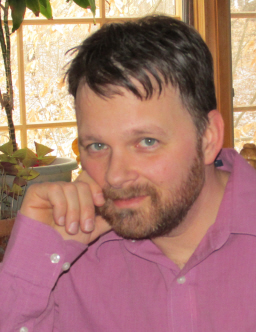 An action-packed tale of a battle at sea, a desperate swordfight on wind-swept decks, and dark sorcery hidden in the depths of a strange vessel.
"Starboard," shouted the chief, "run 'em out!"

The gun port was thrown open and the towmen sent the cannon's barrel through the open port. Clap gazed down the barrel and could see the hull of the other vessel just out of range riding high and asking for it. It was a ship of similar size, two decks above the waterline, each with ten ports open and guns run out even as he watched. She was flying unfamiliar colors and her paint seemed of foreign design. The trigger rope itched in his hand, begging him for release.

"As she bears and on the roll, boys," came the command. Clap took one last aim, hoping for the mainmast, stepped aside and pulled.
Jason's first story for us was "The Duelist," published as part of our Black Gate Online Fiction line on September 30th, 2012. His work has also appeared in Flashing Swords magazine, Rage of the Behemoth, Magic and Mechanica, and other venues. Some of his sword & sorcery and heroic fantasy is collected in In Savage Lands and The Harsh Suns, and the first two novels chronicling the supernatural adventures of occult detective Lance Chambers, The Spear of Destiny and Cult of Death, are now available.
The complete catalog of Black Gate Online Fiction, including stories by E.E. Knight, Gregory Bierly, Mark Rigney, C.S.E. Cooney, Judith Berman, Howard Andrew Jones, Dave Gross, Harry Connolly, and others, is here.
"The Gunnerman" is a complete 5,000-word sword & sorcery tale offered at no cost.
Read the complete story here.