Dreams with Eyes Wide: Dark Breakers, by C. S. E. Cooney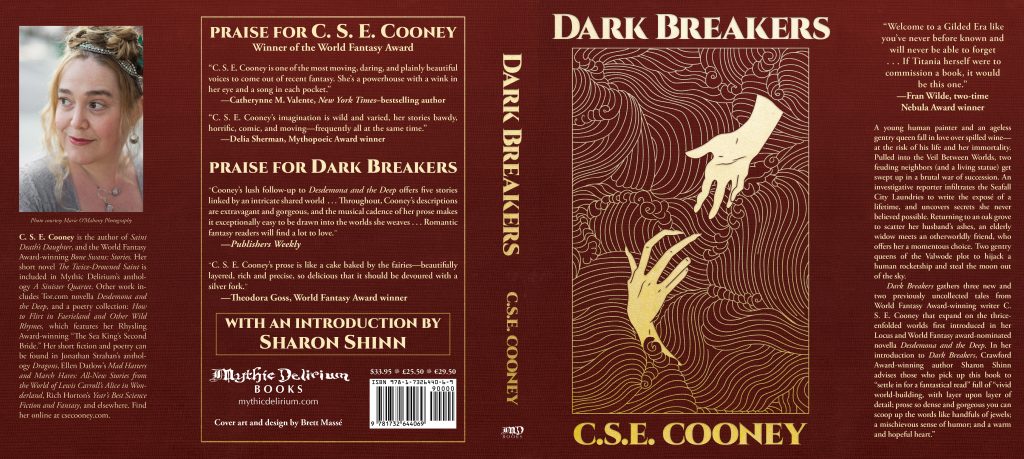 Greeting, Black Gate readers! C. S. E. Cooney here, hijacking Zig Zag's post (with his permission).
I'm just popping in to say that Black Gate and Mythic Delirium are hosting an ARC giveaway for Dark Breakers: my forthcoming collection featuring all new stories and novellas from the world of Desdemona and the Deep. Goblins, bargains, battles, body paint, and talking statues abound!
Drop a line in the comments below with a favorite line from one of your favorite story collections, and we'll put your name in our hat (probably one with sequins on it) to send you your very own Dark Breakers ARC!
Thanks for reading! Now, back to Zigs…