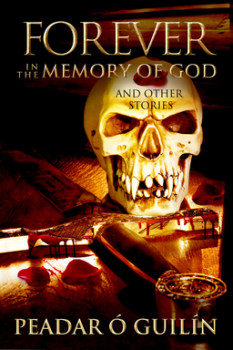 I'll be giving away copies of my mini-ebook-collection Forever in the Memory of God and Other Stories to the first five commenters who ask for one. But why should you bother? Read on!
Here is a list of things I want to do: Write; make a living with my pen.
And a list of the things I don't want to do: marketing; selling; formatting; cover design; manual reading; forum perusing; guru worshipping; elbowing my way through the pack; self-publishing…
And yet, here we are.
Once upon a time, it was all so very different. I wrote a book and the first agent I sent it to loved it. So did a large number of publishers and in no time at all, they were clawing each other's eyes out to get access to my manuscript. Then, exactly as it had happened in all my dreams, editors were engaged in an auction for the right to publish me. Me!
My agent used to ring me once or twice a day, cackling with glee over the latest rise in the price and the shameless favours being offered, until finally, we had hitched ourselves up to a brilliant and famous editor. How could it go wrong?
Oh, it didn't! Not yet! Because, next came foreign language publishers from every corner of the globe. They too pledged undying love for a li'l ole book called The Inferior, and what they said about the story and the characters made me blush in parts of my body that few cameras have ever seen.
I'm sick of this boasting. Can we get to the bad part?
Yes, let's start the dive now. Or "death-spiral," if you prefer.
---