The Public Life of Sherlock Holmes: Let's Talk About The Dying Detective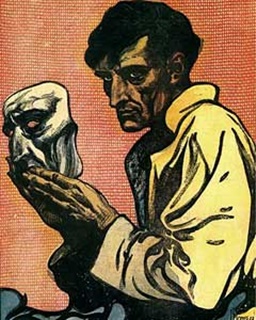 Last week I wrote about the season four opener of BBC's Sherlock, which was an improvement on season three and the abysmal Abominable Bride. But the second episode was yet another huge disappointment, so I'm not going to bother with a negative post about it. However, I'm going to talk about the Canonical story it was based on.
It's no huge surprise that The Lying Detective was based on Arthur Conan Doyle's tale, "The Dying Detective." As far as that goes, The Lying Detective was actually a decent adaptation of the original story. That's damning with faint praise, however, as I consider "The Dying Detective" to be one of the weakest stories in the Canon.
Appearing in December of 1913, it was the forty-sixth Holmes story to be published. It was one of just eight stories included in His Last Bow.
THE STORY
SPOILERS – I'm going to talk about a story that's been out there for over one hundred years. And it features the most popular fictional character of all time. If you REALLY don't want to be tipped off, jump over here and spend fifteen minutes reading it. You have been warned!
Holmes starves himself, looks ghastly, lays in bed, insults Watson, the villain comes over, helpfully confesses, is arrested and Holmes reveals that the was faking it. Yep, that's the whole thing. Holmes lies in bed for all but a few seconds of the story (he jumps up to lock Watson in the room). No deducing, no finding clues, no nothing. His work in trying to pin a murder on Culverton Smith all happens beforehand.