What I'm Reading: November 2023
What I'm Reading: November 2023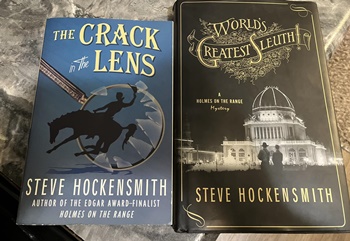 I've been juggling reading with catching up on a bunch of TV/streaming stuff. But I've worked in a couple of good reads.
I thought about a post on series' I'm behind on in my reading. I probably will do one – sadly, it would be VERY long. But I did just finish two novels in one such, and I started a third.
HOLMES ON THE RANGE
I wrote this essay back in 2019 on Steve Hockensmith's Sherlock Holmes-influenced cowboy brothers. Dear Mr. Holmes is a collection of the seven short stories that kicked off the series. And just last month, the seventh novel – Hunters of the Dead– came out.
I had read the first three novels and the short stories. But book four – The Crack in the Lens – came out in 2009. I was WAAAAY behind. So last week I read Crack… – and then immediately tore through The World's Greatest Sleuth!. Now I'm on book six, The Double-A Western Detective Agency.
Check out my prior essay for a more in-depth look at the series. But the premise is that brothers Gustav (Old Red) and Otto (Big Red) Amlingmeyer, are trail-riding cowpunchers in the Old West. This is during the time of Sherlock Holmes' Adventures and Memoirs. Gustav can't read. So, while they're sitting around the campfire at night, Otto reads aloud the Holmes stories from a dog-eared magazine.
Gustav is totally enthralled with Holmes' methods and sets out to do some deducifyin' on the trail. And these two fall into malice and mayhem like a spinster in one of Agatha Christie's villages. Gustav is the brains, and Otto is the brawn.
I recommend getting the short stories, which are fun, quick reads. But you can start just as easily with the first novel, Holmes on the Range. Get to the short stories any time. The novels absolutely should be read in order, but not a problem with the short stories.
Gustav likes to quote Holmes principles from Watson's accounts, and The Crack in the Lens title is from a quote by Holmes in "A Scandal in Bohemia." The pair head down to San Marcos, TX, where Gustav's love had been murdered years before. That incident had been referred to previously, but without much info. Now, with some detectin' experience under his Stetson, Old Red wants to figure out what happened.
This book has a Jack the Ripper theme running through it. Not long before, Austin had it's own version of JtR: The Servant Girl Annihilator (which I wrote about here). But those serial killings aren't tied in at all.
A common theme in the books is that the brothers are constantly in bad with the locals, and that's certainly the case here. I'm not gonna provide any spoilers, but it's a solid installment in the series, with plenty of Ripper, and a fair amount of Holmes, in the mix.
The next novel – The World's Greatest Sleuth! Follows on a few months later, and the boys are off to Chicago for the World's Columbian Exposition of 1893 (which was the World's Fair, but they went with a different name). This was truly a real-life EVENT, and it's a fun setting. With Sherlock Holmes having gone over the Reichenbach Falls, there's a contest at the Expo to crown The World's Greatest (Amateur) Sleuth. Gustav is invited (along with Otto, of course). Another contestant is Frenchman Eugene Valmont. Valmont was the creation of Journalist and writer Robert Barr. Barr was born in Scotland, raised in Canada, and settled in London for work. Valmont is France's former Chief Detective, but was dismissed. He takes up the private profession in London.
Valmont is an obnoxious twit, and not that great a detective. But he thinks he is, and the stories are quite simply, fun. Hockensmith does a nice job with the character in this book.
Naturally, a key figure ends up dead early on (with a bit of a nod of the Stetson to 'the parsley in the butter), and the brothers are both trying to win the contest, and solve the real-life mystery.
Spoiler Alert: H H Holmes is not part of the story.
This book came out in 2010, and it leads directly into the new one. I'm glad that Hockensmith returned to the series after a 13-year break. Hockensmith is obviously a huge Holmes fan, and this is both a clever and well-written series. He's also a Nero Wolfe guy, so you know he's two thumbs-up in my book!
I highly recommend this series. It's a Holmes-influenced Western. I've enjoyed every book, and I've re-read the short story collection twice. All the books are readily available on Amazon in print and digital formats. Read my essay, and then go get a book. Or all of them.
THE CAINE MUTINY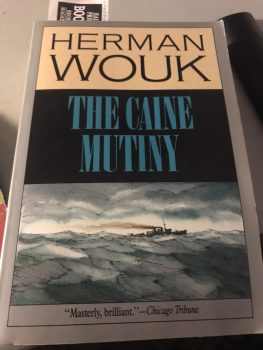 You may know that Humphrey Bogart is my favorite actor. And Casablanca is my favorite movie. So, no surprise I like his version of The Caine Mutiny. In fact, I think it's probably his finest performance. Here's my essay on the subject. Quite a while ago, I decided to read Herman Wouk's Pulitzer Prize winning novel. I immediately followed it with his Don't Stop the Carnival, because I liked the soundtrack to Jimmy Buffett's musical of it. That is a really fun book to read.
I thought that The Caine Mutiny was excellent. The movie trims out Willie Keith's training, and cuts way down on his love affair with May (Wouk complained that the latter ruined the movie. He was wrong). And there's more to the book after the famous post-Trial party scene, which is all left out of the film.
Which is to say, the film is great, and the book has even more stuff to read about. A few years after he published the book, Wouk wrote a play called The Caine Mutiny Court Martial. It's the trial and the after-party. It was on Broadway for a short run in 1956, and was staged again in 2006. David Schwimmer (Friends) made his Broadway debut in that version.
William Friedkin (The Exorcist, The French Connection, Deal of the Century) passed away a few months ago. His last project was to write and direct a version of the play for Showtime. The head of the trial was Lance Reddick (the police captain on Bosch), who also passed away earlier this year. It was good to see him. Kiefer Sutherland does a more than solid job in the Bogart role.
I've watched it three times, and enjoy it. I also watched the 1988 TV movie with Eric Bogosian and Jeff Daniels. And I listened to the LA Theater Works' radio play. All of which led me to re-read the novel for the first time.
The love affair stuff does drag a bit. But The Caine Mutiny is in my Top Five Novels list. I think it's a fantastic book. Of course, I see Bogie, Jose Ferrer, Fred MacMurray, Van Johnson, and company, as I read. But this is a terrific war-time drama. There's combat stuff, but a hurricane and a trial provide the drama. I'm really glad I read this again.
I definitely recommend this, and Don't Stop the Carnival. Wouk was a good writer, as both books flow along nicely.
JULES DE GRANDEN
1) Jules De Grandin is a new favorite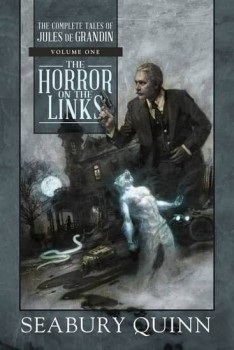 Being a Robert E. Howard guy, I am familiar with Weird Tales – home to much of his best work, including Conan, Kull, historical fiction, and Solomon Kane, among much more. But not being into horror, I don't really read anyone else from 'The Unique Magazine.'
But I recently bought the audiobook for The Horror on the Links. It is Volume One of The Complete Tales of Jules De Grandin. A few stories have been a bit much for me in the macabre category, but Seabury Quinn's doctor-former Surete policeman is an Occult Detective version of Hercule Poirot. I am absolutely loving the mix. I'm nearing the end of this collection, and I'll be listening to Volume Two next.
De Grandin is a French transplant to fictional Harrisonville, New Jersey. His Watson is Dr. Trowbridge, and they investigate both cases that have natural, as well as supernatural, solutions. Each audiobook is about 25 hours long, which is a lot of entertainment. Paul Woodson does a great de Grandin. There are over 90  stories – including one serialized novel. As a Poirot fan, I'm totally in on these. I've been kicking around the idea of a de Grandin/Nero Wolfe crossover.
The above is from last month's Ten Things I Think I Think post. I have am nearing the end of the audiobook for volume three of these Weird Menace Hercule Poirot pastiches. I quite liked the first two volumes.
The third seems rather focused on devil-worshiping themes and the stories have gotten quite a bit more gruesome. Also, long-winded narratives are more common. I've actually skipped to the next story a few times. I still like the premise, and I'll get the fourth and final volume. But it has definitely tailed off some in this third collection.
WHAT'S UP NEXT?
I haven't decided if I'll make it four Holmes on the Range books in a row, or shift gears. I've been listening to Nero Wolfe audiobooks (I do that throughout the year), and I'm getting a hankering to write a new Wolfe short story. So, maybe some reading to refresh my Wolfe skills.
---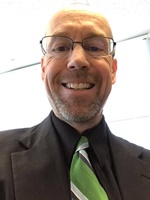 Bob Byrne's 'A (Black) Gat in the Hand' made its Black Gate debut in 2018 and has returned every summer since.

His 'The Public Life of Sherlock Holmes' column ran every Monday morning at Black Gate from March, 2014 through March, 2017. And he irregularly posts on Rex Stout's gargantuan detective in 'Nero Wolfe's Brownstone.' He is a member of the Praed Street Irregulars, founded www.SolarPons.com (the only website dedicated to the 'Sherlock Holmes of Praed Street') and blogs about Holmes and other mystery matters at Almost Holmes.
He organized Black Gate's award-nominated 'Discovering Robert E. Howard' series, as well as the award-winning 'Hither Came Conan' series. Which is now part of THE DEFINITIVE guide to Conan. He also organized 2023's 'Talking Tolkien.'

He has contributed stories to The MX Book of New Sherlock Holmes Stories – Parts III, IV, V, VI, XXI, and XXXIII.

He has written introductions for Steeger Books, and appeared in several magazines, including Black Mask, Sherlock Holmes Mystery Magazine, The Strand Magazine, and Sherlock Magazine.