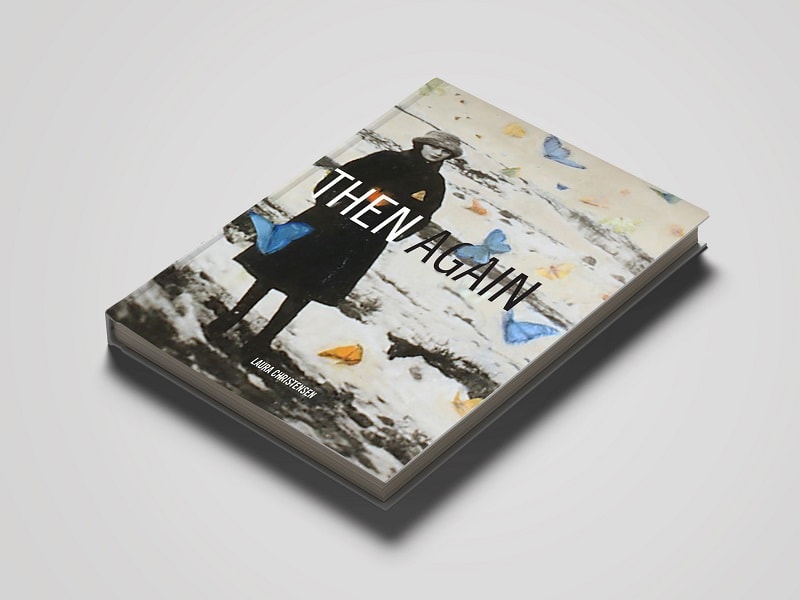 Where can you find original short stories by John Crowley, Sofia Samatar, Sarena Ulibarri, Tina Connolly, Mary Ruefle, Elizabeth Hand, Paul Park, Jim and Karen Shepard, Paul Di Filippo, Akiko Busch, Safia Elhillo, Jeffrey Ford, Kij Johnson, Kirsten Imani Kasai, Renee Simms, and others all in one place? Now this is a Kickstarter campaign worth backing — one of the rewards is a special edition of this book.
Laura Christensen is a visual artist who has developed a technique for painting on found vintage photographs. Her seamlessly altered photographs are like stills from dreams: surreal, but real-seeming. By the time she finds a photograph, its chains of personal connections have broken. Subjects are freed to become characters cast and costumed, players in other stories. As an extension of this practice, she has invited 30 award-winning authors to write stories and poems in response to her art.
THEN AGAIN: Vintage Photography Reimagined by One Artist and Thirty Writers, is the singular anthology that assembles these richly imagined stories and poems with the captivating images that inspired them.
---