GenCon Writers Symposium (Aug 2022) : R. A. Salvatore Guest of Honor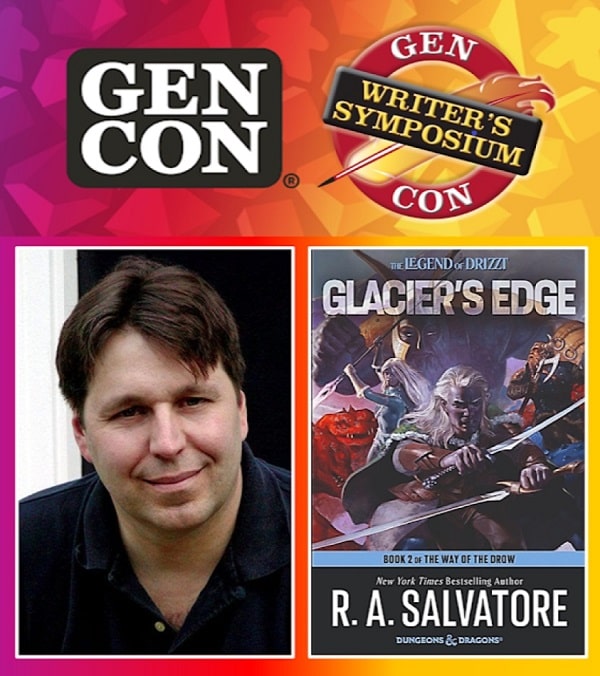 GenCon Writer's Symposium is back!
Aug4-7th, 2022; Indianapolis, IN
Gen Con just announced that legendary fantasy author R. A. Salvatore is the 2022 Author Guest of Honor!
Thirty-four years ago, he created the character of Drizzt Do'Urden, the dark elf who has withstood the test of time to stand today as an icon in the fantasy genre. With his work in the Forgotten Realms, the Crimson Shadow, the DemonWars Saga, and other series, Salvatore has sold more than thirty million books worldwide and has appeared on the New York Times bestseller list more than two dozen times. He considers writing to be his personal journey, but still, he's quite pleased that so many are walking the road beside him!
He will be participating in several Writer's Symposium events (click to browse and register via the GenCon portal) during the convention, including book signings and appearances.