Intergalactic Wars, Ancient Gods, and Living Ships: New Novellas from Tor.com
Intergalactic Wars, Ancient Gods, and Living Ships: New Novellas from Tor.com
The last Tor.com novella I read was Desdemona and the Deep by C.S.E. Cooney, and it made me want to read a lot more. The prose (as one expects from Cooney) was delightful, but it was also the perfect length for a light-but-also-surprisingly-dark fae fantasy. It had exactly the right number of calories, and now I find myself looking around for something equally tasty and not too filling.
Fortunately the Tor.com back catalog is deep and gorgeous. They started their handsome novella line almost exactly four years ago, in September 2015, and have kept up a semi-weekly (sorta-kinda weekly, sometimes bi-weekly) release schedule ever since. I haven't counted but there must around 150 by by now.
Tor.com's editors have produced something for every taste over the past four years. Space opera, weird fantasy, horror, urban fantasy, comedy, military science fiction, dark fantasy, alternate history love stories, and a whole lot more. Like all great editors, they've published award-winning fiction from top names (Martha Wells, Nnedi Okorafor, Seanan McGuire) and also mixed it up with some terrific debuts from stellar new talents. Looking over their recent releases, it's clear the quality and drive at Tor.com has not flagged at all. Here's a look at some of their most interesting new titles.

Una McCormack is the author of the Star Trek: Discovery novel The Way to the Stars, and the upcoming Star Trek: Picard: The Last Best Hope. Her novella The Undefeated is a space opera featuring a no holds barred heroine on the front lines of an intergalactic war.
The Undefeated by Una McCormack (110 pages, $11.99 paperback/$3.99 digital, May 14, 2019) — cover by Chris McGrath
She was a warrior of words.

As a journalist she exposed corruption across the Interstellar Commonwealth, shifting public opinion and destroying careers in the process.

Long-since retired, she travels back to the planet of her childhood, partly through a sense of nostalgia, partly to avoid running from humanity's newest — and self-created — enemy, the jenjer.

Because the enemy is coming, and nothing can stand in its way.
The Border Keeper by Kerstin Hall (238 pages, $14.99 paperback/$3.99 digital, July 16, 2019) — cover by Kathleen Jennings
She lived where the railway tracks met the saltpan, on the Ahri side of the shadowline. In the old days, when people still talked about her, she was known as the end-of-the-line woman.

Vasethe, a man with a troubled past, comes to seek a favor from a woman who is not what she seems, and must enter the nine hundred and ninety-nine realms of Mkalis, the world of spirits, where gods and demons wage endless war.

The Border Keeper spins wonders both epic — the Byzantine bureaucracy of hundreds of demon realms, impossible oceans, hidden fortresses — and devastatingly personal — a spear flung straight, the profound terror and power of motherhood. What Vasethe discovers in Mkalis threatens to bring his own secrets into light and throw both worlds into chaos.
The Border Keeper is Kerstin Hall's debut. She is a submissions reader for the excellent online magazine Beneath Ceaseless Skies.
Gurkha and the Lord of Tuesday by Saad Z Hossain (168 pages, $14.99 paperback/$3.99 digital, August 13, 2019) — cover by Eric Nyquist
When the djinn king Melek Ahmar wakes up after millennia of imprisoned slumber, he finds a world vastly different from what he remembers. Arrogant and bombastic, he comes down the mountain expecting an easy conquest: the wealthy, spectacular city state of Kathmandu, ruled by the all-knowing, all-seeing tyrant AI Karma. To his surprise, he finds that Kathmandu is a cut-price paradise, where citizens want for nothing and even the dregs of society are distinctly unwilling to revolt.

Everyone seems happy, except for the old Gurkha soldier Bhan Gurung. Knife saint, recidivist, and mass murderer, he is an exile from Kathmandu, pursuing a forty-year-old vendetta that leads to the very heart of Karma. Pushed and prodded by Gurung, Melek Ahmer finds himself in ever deeper conflicts, until they finally face off against Karma and her forces. In the upheaval that follows, old crimes will come to light and the city itself will be forced to change.
Saad Z Hossain's first novel was Djinn City, which The Guardian called "a sort of dark-fantasy Finding Nemo, as charming and funny as it is inventive and strange." We covered it back in 2017.
Sisters of the Vast Black by Lina Rather (160 pages, $16.99 paperback/$3.99 digital, October 29, 2019) — cover by Drive Communications
The sisters of the Order of Saint Rita captain their living ship into the reaches of space in Lina Rather's debut novella, Sisters of the Vast Black.

Years ago, Old Earth sent forth sisters and brothers into the vast dark of the prodigal colonies armed only with crucifixes and iron faith. Now, the sisters of the Order of Saint Rita are on an interstellar mission of mercy aboard Our Lady of Impossible Constellations, a living, breathing ship which seems determined to develop a will of its own.

When the order receives a distress call from a newly-formed colony, the sisters discover that the bodies and souls in their care ― and that of the galactic diaspora ― are in danger. And not from void beyond, but from the nascent Central Governance and the Church itself.
Sisters of the Vast Black is Lina Rather's debut.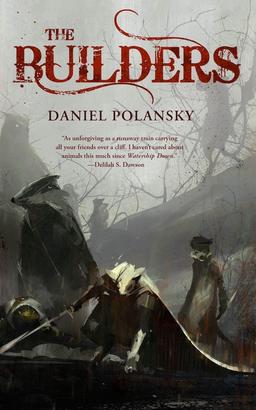 The Tor.com Publishing novella line began in 2015 with The Sorcerer of the Wildeeps by Kai Ashante Wilson. We've covered the first 33 here at Black Gate.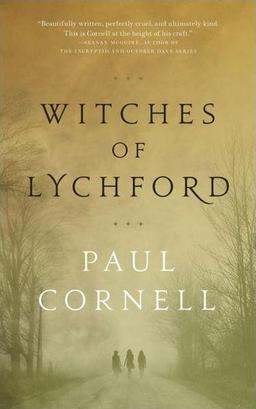 For more details on any of the previous volumes, check out Tor.com's online catalog:
New Releases
Coming Soon
Download the Tor.com Publishing Sampler for Free!
Free Short Fiction — hundreds of free short stories and novelettes at Tor.com
Our more detailed coverage includes:
Pirates, Weather Sorcery, and Desperate Nautical Adventure: The Drowning Eyes by Emily Foster
The Goblin King, New York Sorcery, and Demon Pirates: The New and Upcoming Fantasies of Tor.com
Your Favorite Novellas In One Sentence: Announcing the Winners of Tor.com's March Releases!
Zombie Plagues, Demon Hunters, and the Cyborg Tour de France: Catching Up With Tor.com
Tor.com is Buying Science Fiction Novellas
The Tor.com Novellas are Now Available in Bargain Bundles
Why Novellas? Tor.com's Stellar New Fantasy & SF Releases by Mordicai Knode
Sample All Ten of Tor.com's Upcoming Novellas With Their Fall 2015 Sampler
Tor.com Publishing's Fall 2016 Line-Up
Proceeding in the Pulp Tradition by Writing Five Novels a Year: A Conversation With Guy Haley
Caterers to the Damned, Zombie Gladiators, and Lovecraft's Dreamlands: Catching Up With Tor.com Publishing
Desdemona and the Deep by C.S.E. Cooney
See all of our coverage of the best in upcoming fantasy here.