Zombie Plagues, Demon Hunters, and the Cyborg Tour de France: Catching Up With Tor.com
Zombie Plagues, Demon Hunters, and the Cyborg Tour de France: Catching Up With Tor.com
I think Tor.com's new line of premium novellas is a terrific idea. I really enjoy keeping on top of the latest in fantasy and SF (or, at least, the illusion that I'm keeping on top of the latest in fantasy and SF), but I just don't have enough time to read all the novels I need to do that.
But the Tor.com novellas have allowed me to sample many of the top writers in the field, as well as new and emerging talents, in a marvelously satisfying way. I'm talking about folks like Michael R. Underwood, K. J. Parker, Mary Robinette Kowal, Tim Lebbon, Seanan McGuire, Kai Ashante Wilson, Paul Cornell, Alter S. Reiss, Nnedi Okorafor, Angela Slatter, Daniel Polansky, and many others. The novellas are quick, inexpensive reads… and so far, the quality has been top-notch. It doesn't hurt that they also look terrific, and are highly collectible, either.
This is where some of the most exciting work in the industry is being done, and the critical buzz reflects that. The fledgling line has already been showered with accolades, award nominations, and even a Nebula Award… and it's not even a year old!
Tor.com shows no signs of slowing down, releasing 2-3 new titles per month through the spring and summer. The six books above were published over the last nine weeks, and they're some of the most interesting of the lot. They include their first full-length novel, Malka Older 's Infomocracy, sequels to previous popular Tor.com novellas (Tim Lebbon's A Whisper of Southern Lights and Andy Remic's Return of Souls), two debuts (S. B. Divya's Runtime, and Infomocracy), a standalone novella from a 2016 Nebula nominee (Fran Wilde's The Jewel and Her Lapidary), and the start of an exciting new science fantasy series from a popular Warhammer 40K author (Guy Haley's The Emperor's Railroad.)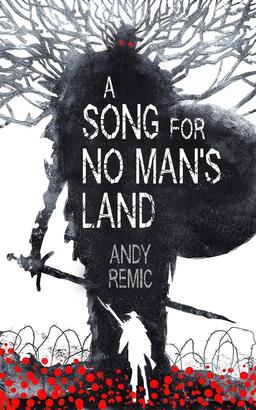 [Click the images for bigger versions.]
All are now available, and all are priced at $2.99 for the digital edition (with the exception of the sole hardcover release, Infomocracy). Here's the publishing deets.
The Emperor's Railroad, Guy Haley (175 pages, $12.99, April 19, cover by Chris McGrath)
The Jewel and Her Lapidary, Fran Wilde (96 pages, $10.99 print, May 3, cover by Tommy Arnold)
A Whisper of Southern Lights, Tim Lebbon (112 pages, $11.99, May 10, cover by Gene Mollica)
Runtime, S. B. Divya (128 pages, $11.99, May 17, cover by Juan Pablo Roldan)
Infomocracy, Malka Older (384 pages, $24.99 in hardcover/ $11.99 digital, June 7, cover by Will Staehle)
Return of Souls, Andy Remic (208 pages, $15.99, June 14, cover by Jeffrey Alan Love)
For more details on any of the novellas above (or any of the previous volumes in the series), check out Tor.com's online catalog:
New Releases
Coming Soon
Free Short Fiction — hundreds of free short stories and novelettes at Tor.com
We've previously covered nearly two dozen Tor.com novellas; see the complete list below.
The Sorcerer of the Wildeeps by Kai Ashante Wilson
Witches of Lychford by Paul Cornell
Sunset Mantle by Alter S. Reiss
Binti by Nnedi Okorafor
The Last Witness by K. J. Parker
Of Sorrow and Such by Angela Slatter
Envy of Angels by Matt Wallace
The Builders by Daniel Polansky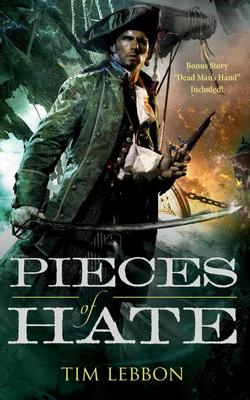 Domnall and the Borrowed Child by Sylvia Spruck Wrigley
The Shootout Solution by Michael R. Underwood
The Drowning Eyes by Emily Foster
The Ballad of Black Tom by Victor LaValle
Patchwerk by David Tallerman
Lustlocked, Matt Wallace
A Song for No Man's Land, Andy Remic
The Ballad of Black Tom, Victor LaValle
The Absconded Ambassador, Michael R. Underwood
The Devil You Know, K. J. Parker
Forest of Memory, Mary Robinette Kowal
Pieces of Hate, Tim Lebbon
Every Heart a Doorway, Seanan McGuire
We previously reviewed The Drowning Eyes by Emily Foster here.
Check out the first ten Tor.com novellas (with sample chapters!) here.
See all of our coverage of the best in upcoming fantasy here.