Ragnarok Publications Cancels Forthcoming Books
Ragnarok Publications Cancels Forthcoming Books
John R. Fultz recently alerted us to some unfortunate news: Ragnarok Publications, the independent small press behind the acclaimed anthologies Blackguards and Kaiju Rising: Rise of Monsters, has officially canceled their slate of upcoming novels. This affects several books we were really looking forward to, including John's upcoming Son of Tall Eagle, the sequel to The Testament of Tall Eagle. Here's part of the announcement posted on the Ragnarok website yesterday:
It's time for a hard decision.

In order for us to get our feet under us again, we have to reboot in a way. It's extremely unfortunate and we wrestled with this decision, but for now, we're closing down the majority of our novel contracts. We feel like the authors we work with are family and this is the last thing we wanted to do — hurt our family. We love and believe in all the novels we've published, but we simply cannot afford to keep them in print, nor can we afford to put out new novels at the level of quality that we are known for.
Here's the complete text of the announcement from publisher Jeremy Mohler.
In addition, Ragnarok will not be keeping their existing books in print — so if there are titles you've had your eye in in their catalog, we suggest you move quickly.
The news is not all bad. Ragnarok plans to fulfill their obligation to their Kickstarter backers and deliver their upcoming anthology Hath No Fury on December 1st, as planned.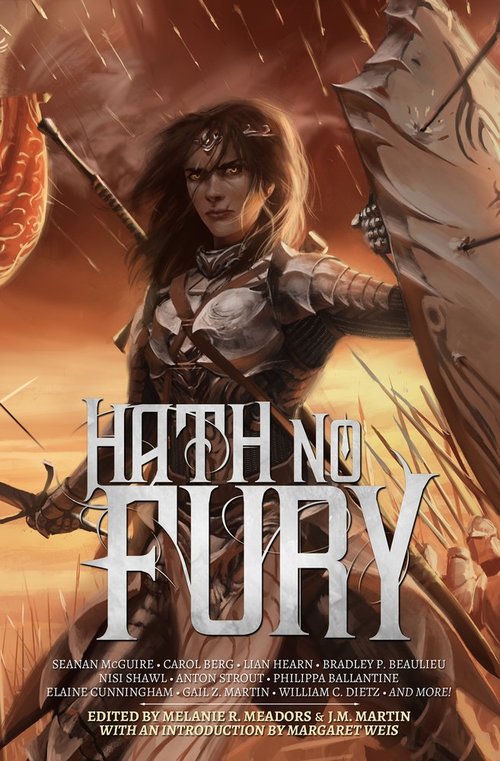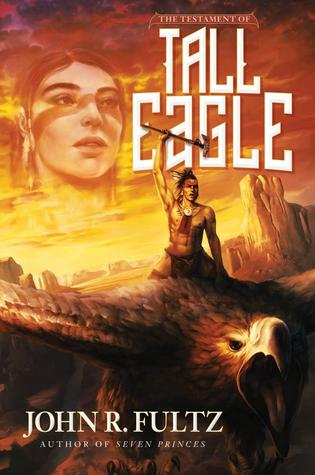 Hath No Fury contains brand new stories from Philippa Ballantine, Bradley P. Beaulieu, Carol Berg, Seanan McGuire, Nisi Shawl, Michael R. Underwood, Django Wexler, Anton Strout, Elaine Cunningham, Gail Z. Martin, William C. Dietz, and many others.
Ragnarok is not shutting down, and they intend to continue publishing games, including their upcoming Horsemen of the Apocalypse card game created by Mark Lawrence, and Shotguns & Sorcery RPG Setting by Matt Forbeck.
The next year is going to see us concentrating on putting out only a few projects. We'll be maintaining our current anthologies and we'll be developing a few new ones. We've got a few games we'll be putting out as well as a few comics. We're still sorting out what our schedule for 2018 looks like.

However, in the meantime, the focus will be on getting completely clear of the mess of the previous several years and rebuilding. We'll be making sure that everything is right with all the authors we've worked with to the best of our ability, settling any remaining problems, and then rebuild, rebuild, rebuild.
See more details on their game projects here.
Our previous coverage of Ragnarok Publications includes:
Kaiju Rising Rise of Monsters, edited by Tim Marquitz and Nick Sharps
Attack of the Gnomes: An Interview with Kenny Soward by John R. Fultz
Blackguards: Tales of Assassins, Mercenaries. and Rogues, edited by J.M. Martin
Grimm Mistresses edited by Stacey Turner
Mech edited by Tim Marquitz and Nick Sharps
The Testament of Tall Eagle by John R. Fultz
The Silent End by Samuel Sattin
See all our latest Books coverage here.