Mindhunter: A Bloodless Noir about Serial Killers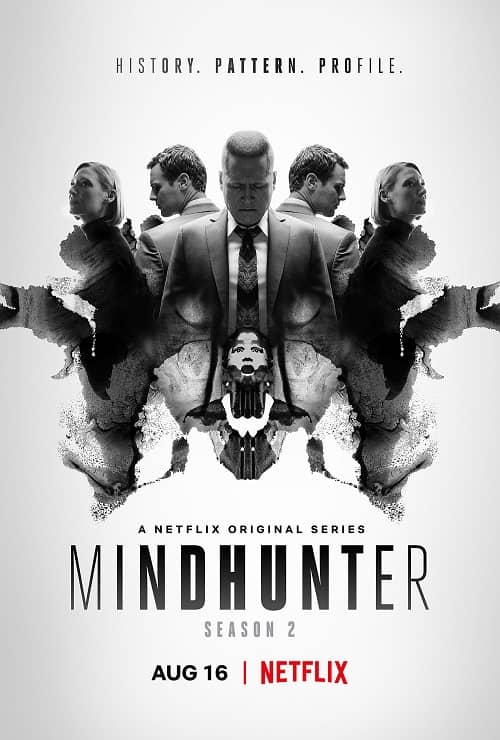 All genres have their tropes that get returned to again and again. Historians write about the Civil War and World War II and the Civil War; singers write about breakups. For crime shows, serial killers represent the genre's bottomless well. Netflix's Mindhunter seeks to explore that vein as deeply as possible, and in the process creates television's quietest noir.
FBI Special Agents Bill Tench (Holt McCallany) and Holden Ford (Jonathan Groff) are the founders of the FBI's Behavioral Science Unit, which gave birth to the idea of "profiling" serial killers. Tench and Ford crisscross the country, interviewing serial killers with the intent of developing tools that will allow for the developing of psychological fingerprints of these compulsive killers, as an aid to capturing them. Fascinating and thoughtful, the series is significantly quieter than other cop shows. Mindhunter jettisons the foot chases and gunfights, and focuses on the agents interviewing serial killers
Mindhunter is based on the book of the same name by John Douglas and Mark Olshaker. Again, lesser cop shows pay lip service to the idea of "getting into the sick bastard's head," usually followed by some leap of logic that leads to the cops catching the killer. In Mindhunter, the interviews are the big centerpieces of most episodes. They're great exercises in text and subtext, with the agents asking about thoughts and processes of the killers. The challenge of the show, and the reward for the patient viewer, is the agents discussing the interviews afterwards. They debate if the answers given were sincere, if the killer was being truthful, or misinterpreting things, or just outright lying. While fascinating, the interviews carry their own frustrating ambiguity.