The Top 20 Black Gate Fiction Posts in March
The Top 20 Black Gate Fiction Posts in March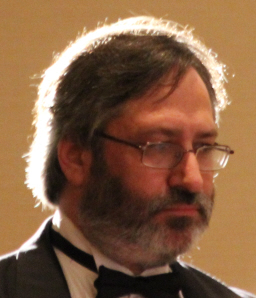 Steven H Silver's tale of the strange astral adventures of Hoggar the Cremator, "The Cremator's Tale," surged to the top of our fiction charts in March.
Second on the list was Jason E. Thummel's fast-paced story of a skilled swordsman caught up in a web of treachery in a decadent city, "The Duelist."
Joe Bonadonna's sword & sorcery tale, "The Moonstones of Sor Lunarum," a perennial favorite, claimed the #3 spot.
Martha Wells's complete novel, the Nebula-nominee The Death of the Necromancer, came in fourth, and Michael Shea's novelette of Lovecraftian horror, "Tsathoggua," rounded out the Top Five.
Also making the list were exciting stories by C.S.E. Cooney, Peter Cakebread, Janet Morris and Chris Morris, E.E. Knight, Aaron Bradford Starr, Mark Rigney, John C. Hocking, Jon Sprunk, Harry Connolly, Tara Cardinal and Alex Bledsoe, John R. Fultz, Dave Gross, Jamie McEwan, Mike Allen, and Ryan Harvey.
If you haven't sampled the free adventure fantasy stories offered through our Black Gate Online Fiction line, you're missing out. Here are the Top Twenty most-read stories in March.
The complete catalog of Black Gate Online Fiction, including new stories by Howard Andrew Jones, Peadar Ó Guilín, Judith Berman, David Evan Harris, Nina Kiriki Hoffman, Gregory Bierly, Vera Nazarian, Vaughn Heppner, and many others, is here.
The top fiction from February is here.