Why Medieval Fantasy is Not Inherently Conservative (or Inherently Anything Political)
Why Medieval Fantasy is Not Inherently Conservative (or Inherently Anything Political)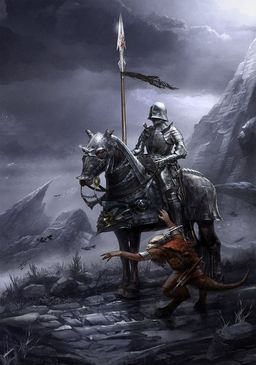 "Oh Fantasy," says my friend. "It's inherently conservative."
This debate flares up from time to time in author interviews, blog posts, and in the pub. (EDIT: Michael Moorcock essay here.)
And it's true that Fantasy looks conservative (with a small "c") or even "reactionary" since in its most typical form, it deals with quasi-Medieval European feudal societies in which  male characters wield agency through violence, power struggles take place within the matrix of unquestioned hereditary aristocracy, and often hinge on what can best be described as destiny-determinism; "You are the chosen one!"
Responses to this includ,e on the one hand, appeals to the subversive power of any secondary world (since it reminds us that our own political arrangements are contingent on History) and to the sheer range of possible Fantasies, and on the other, conservatives compiling lists of books that reflect their politics.
However, my response to this is usually:
"PAH! WHAT WAS THAT? I CAN'T HEAR YOU OVER THE CLASH OF STEEL AND THE ROAR OF DRAGONS! OMG THAT PRINCESS NEEDS RESCUING! EXCUSE ME I MUST FETCH MY FATHER'S SWORD FROM THE TOWER OF DESOLATION!"
You see, bringing politics into genre raises my hackles.
As soon as you start debating the political stance of a genre, you are implying that a genre should have a stance, that fiction should be measured by how it serves particular agendas. From there, you get a sense that there exist novels that people ought to read.
As somebody who's often enjoyed a blessed escape into fiction during adverse circumstances — e.g. while huddled on the dirty floor of commuter train, wedged between a bulkhead and a toilet door — I can tell you that people ought to read the books they enjoy. No author has a right to be read because nobody has a right to our precious reading time.
The whole conversation about genre and politics conflates the apparatus of make-believe with message.
Escapist fiction helps the reader escape (the clue is in the name). Even supposing a book embodies a particular politics — conservative or Marxist, say — the reader experiences that first and foremost as part of the pleasant dislocation from the modern world, even if the author intended otherwise.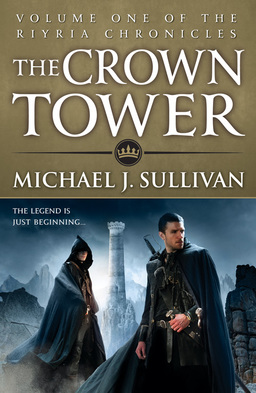 It should not also not surprise us when Fantasy reflects the demographic and culture of the reader. There's nothing sinister about this. It's just that making the escapist leap is easier if one foot is on solid ground. It's also true that the archetypes that intrigue us are often our own and that these are possibly the most worthy of exploration. People quite rightly want to read books that help them make sense of their own lives. (They can read other books to broaden their mind as well.)
A bit like Crom, Genre provides a writer with a setting and some story building blocks — tropes — then walks away. The author is left to reinvent, deconstruct, problematize, satirize, counter-read… Yes, Fantasy often depicts a particular political ideology. However, there's nothing forcing the author to be nice about it. A good example is Michael J Sullivan's Ryria series which revels in a feudal setting with knights and kings and princesses and wizards, but meanwhile serves up a dose of class war and popular revolution.
Sullivan's books contain good people who are part of the feudal structure and take their duties seriously, which leads me to my final point:
Though the real world has its Dark Lords and Evils that Must Be Revealed, mainstream politics are about how we deal with the tragically irresolvable conflicts inherent in the human condition. You cannot, for example, easily resolve the conflict between (a) the rights of the individual, and (b) the common good. You can only pick balance points and accept the resulting costs.
If we catch an author setting up a mainstream political viewpoint as a straw man stand-in for the Dark Lord, we smile and go along with the game. However, we stop taking the book seriously because that's just not how things work. It follows that to be effective, a book that does have a political axe to grind must portray both sides of the argument fairly enough that we can draw our own conclusions, or at least realize that there is a debate.
Of all the genres, Fantasy must be the worst possible channel for the politically minded author. They simply can't be heard over that clash of steel and the roar of dragons…
---
M Harold Page (www.mharoldpage.com) is a Scottish-based writer and swordsman. Enter the Black Gate competition to win one of his books.