The Top 50 Black Gate Posts in January
The Top 50 Black Gate Posts in January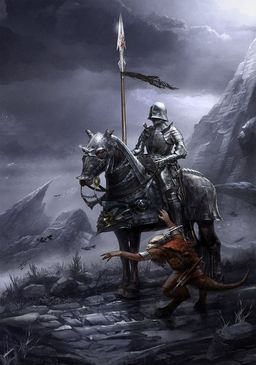 We dove into the politics of fantasy in January, with articles from M Harold Page ("Why Medieval Fantasy is not Inherently Conservative,") and Derek Kunsken ("Is Fantasy Inherently not Political?") — both of which cracked the Top Five for the month.
We didn't steer clear of controversy on the rest of the chart, either. Nick Ozment dissected the latest Peter Jackson pic, with a little help from friends Frederic S. Durbin and Gabe Dybing, in "Inkjetlings Round eTable: Jackson's Desolation of The Hobbit: The Desolation of Smaug."
Rounding out the Top Five for the month were our look at the economics of labeling the film 47 Ronin an early flop, and Joe Bonadonna's detailed review of The Sacred Band by Janet Morris and Chris Morris.
The complete Top 50 Black Gate posts in January were:
The Top 5o Black Gate blog posts in December are here, and you can see all 102 posts we made in the month of January here.