Goth Chick News: Samuel L. Jackson Takes On Japanese OVA – Hold On To Your Butts…
Goth Chick News: Samuel L. Jackson Takes On Japanese OVA – Hold On To Your Butts…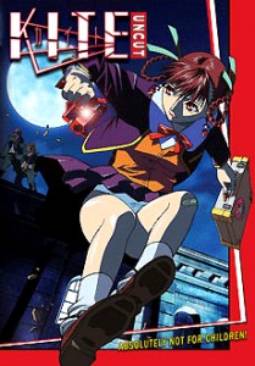 Frankly, it occurred to me to just post this video clip with "Hell yes!" underneath it and call this week's GCN done.
When you watch it, you'll understand you would not have blamed me.
But then I would have missed out on the chance to share some very juicy background tidbits about this little gem.
Here in the US ,the live action film starring Samuel L. Jackson will be called Kite. But in Japan, where the source material originated, it is known as A Kite; Yasuomi Umetsu's 1998 animated film. Though I have attempted to find out the meaning of the title, my Japanese is a tad rusty and so far no joy.
Kite started out as an OVA ("original video animation") and the Japanese version ran for two 30-minute episodes. Though anime generally gets away with a heck of a lot more than traditional media could, Kite is still unique in its controversial depiction of extreme gory violence and strong sexuality. It was subsequently banned in many countries including Norway due to some scenes in the film being labeled child pornography, which didn't stop it from gaining underground-cult-classic status from OVA fans.
Banned or not, it won't take you much digging to find A Kite online and uncut for free, which I did and be warned — it is pretty hard to watch (and do not try watching it at work). In a rare change of heart I actually feel rather glad the US film version took liberties with the source material, or this post could have been the very first red-band GCN.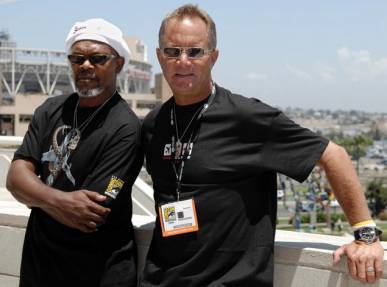 Kite is described as a character-driven action film that charts the story of Sawa (India Eisley, The Secret Life of the American Teenager), a young woman living in a failed state after the financial collapse, where a corrupt security force profits on the trafficking of young women. When Sawa's policeman father is killed, she vows to track the murderer down with the help of his ex-partner, Karl Aker (Jackson). Callan McAuliffe (The Great Gatsby) also stars as Oburi, Sawa's friend and fellow assassin.
David R. Ellis (Scarface, Snakes on a Plane) was initially the film's director, however In January, 2013 with filming on Kite nearly complete, the 60-year-old Ellis was found dead in the bathroom of his Johannesburg hotel room from an unknown cause.
As a result Ralph Ziman took over as director to finish up the project. Due to this unfortunate occurrence, Kite's 2014 release date has not yet been finalized, but the guess is early summer.
So now, here is the "Hell yes!" part – feast your eyes on Sin City meets Kick Ass with commentary by Samuel L. Jackson. Be warned, the footage is nice and bloody, and definitely looks cool enough to attract summer audiences.
Okay, maybe not the same people who will line up to see 22 Jump Street, but you get what I mean…
Did you look up and watch the anime version? Do you feel all icky now? Post a comment or drop a line to sue@blackgate.com.