Peter Tremayne's Dracula Lives Trilogy Revisited
NOTE: The following article was first published on February 14, 2010. Thank you to John O'Neill for agreeing to reprint these early articles, so they are archived at Black Gate which has been my home for over 5 years and 250 articles now. Thank you to Deuce Richardson without whom I never would have found my way. Minor editorial changes have been made in some cases to the original text.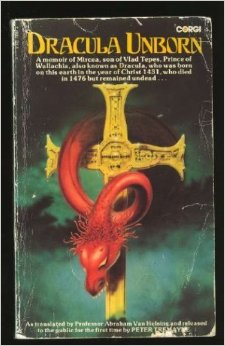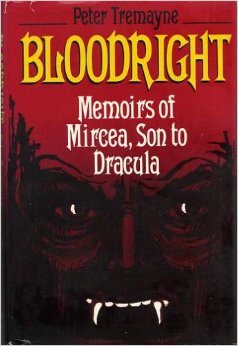 It has long been my contention that pulp fiction not discovered by age thirteen was beyond my ability to appreciate later in life. A certain amount of nostalgia seemed essential to enjoying such escapism once age and responsibility have got the better of you. There are, of course, exceptions to this rule in the rare instances where genuine literary talent is in evidence as is the case with the Holy Trinity of hardboiled detective fiction: Dashiell Hammett, Raymond Chandler, and Ross Macdonald. Given that I recently covered Bram Stoker's Dracula, I decided to revisit Peter Tremayne's three Dracula novels and one short story that I enjoyed so much as a teenager to see how they held up three decades on.
Peter Tremayne is best known today for his long-running Sister Fidelma mysteries. His medieval detective series is sort of a lightweight version of an Umberto Eco doorstop. Although Tremayne's real world credentials are quite impressive as both an academic and scholar, his fiction is strictly populist in its appeal. Turn back the clock 40 years and one would find Peter Tremayne as a dedicated pulp pastiche writer trying his hand at extending the lifespan of H. Rider Haggard's She, deliriously combining Shelley's Frankenstein with Conan Doyle's Hound of the Baskervilles, and delving deep into Stoker's Dracula for a trilogy of loosely connected titles published by Bailey Brothers in the UK.