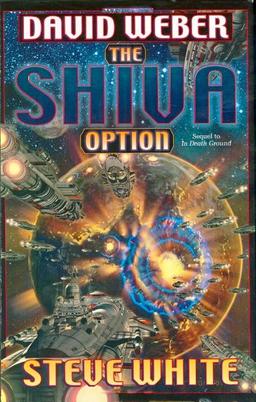 Task Force Games, based in Amarillo, Texas, was one of the very best board game companies in the business in the 80s, especially for science fiction fans. They published the majestic Federation & Empire (and its follow-up, Federation Commander), Kings Bounty, Godsfire, Battlewagon, Armor at Kursk, Musketeers, and the RPGs Crime Fighter, Prime Directive (based on Star Trek), and the glorious Heroes of Olympus — among many, many others — before the company was sold to Might & Magic developer New World Computing in 1988, and then went out of business.
Of course, who could afford big games like that? Not me, that's for sure. But that's okay, because Task Force Games was also a pioneer in the microgame market, with a line of truly stellar Pocket Games, starting with Starfire in 1979. Starfire was one of the most successful microgames ever released. It sold a zillion copies, went through six different editions, and is still being sold today by Starfire Design Studio. It was so popular it eventually inspired a series of novels by David Weber and Steve White, including the New York Times bestseller The Shiva Option.
Starfire wasn't even the most popular Task Force pocket game. That honor belongs to the ubiquitous Star Fleet Battles. Everybody owned a copy of Star Fleet Battles in the 80s. I think it was required by law. I'd tell you how many editions of Star Fleet Battles exist, but no one truly knows. Academics around the world have gone insane, just trying to figure out how many editions of Star Fleet Battles there are. It's like writiing your Ph.D. thesis on the Necronomicon.
Anyway, Task Force Games had a huge hit with their Pocket games line. Shipped in zip locks bags (eventually shrinkwrap), and priced at $3.95, the games were designed to be easy to learn and quick to play. All told they released twenty-two, all but three with science fiction or fantasy themes, including many that are still highly regarded today. The most successful, like Starfire, Star Fleet Battles, Armor at Kursk, and Swordquest, eventually graduated to  full-fledged boxed editions, but the zip-lock versions were fully playable (and a lot more portable).
---