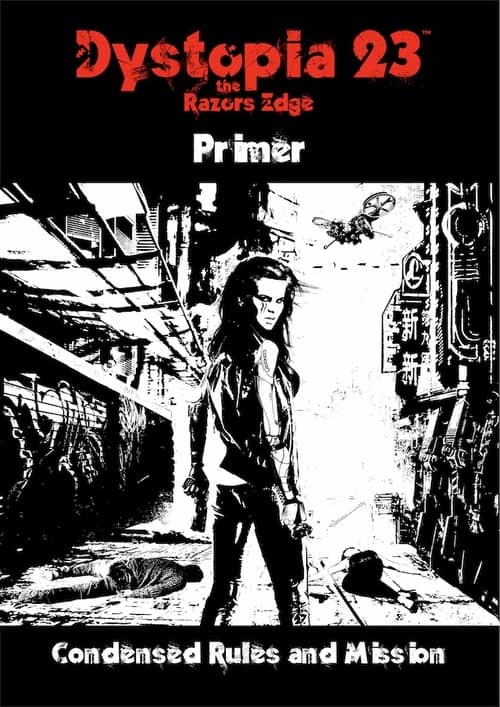 In my last article, I reviewed one of the most rules light systems I have ever read. Some game masters (GMs) and players like games with a hefty amount of crunch — that is, game mechanics that require dice rolling or calculations and with a level of specific details for certain types of tasks. Dystopia 23 may take this to the most extreme I have ever experience. The Primer is 149 pages. By comparison, the quick start rules for The Expanse were 42 pages. For The Witcher TRPG (called Easy Mode) they were 32. For Cyberpunk Red Jumpstart Kit, two booklets were a total of 98 pages — including a lot of flavor text. In terms of crunch, Dystopia 23 pummels those quick start rules into the ground.
When the Dicegeeks podcast interviewed Dystopia 23's creator, Jason Carruth, he made no bones about how he loved to see a lot of crunch in a game. He reveled in the joy of designing crunchy games.
Before I cover the mechanics, however, let's talk about the setting. Dystopia 23 covers familiar cyberpunk ground. The game takes place in the 23rd century. After economic collapses and mismanagement, the corporations have become the power in the world. Hordes of impoverished people struggle in the sprawls — vast favelas and slums that buttress up to the walled cities where the middle and upper classes live. Sprawls are unpoliced anarchy, which gangs and other various power brokers seize upon to exert control, often with as careless disregard of human lives as corporations. Even the cities are divided, with corporations having purchased areas for their exclusive use.
---