New Treasures: Skein and Bone by V.H. Leslie
New Treasures: Skein and Bone by V.H. Leslie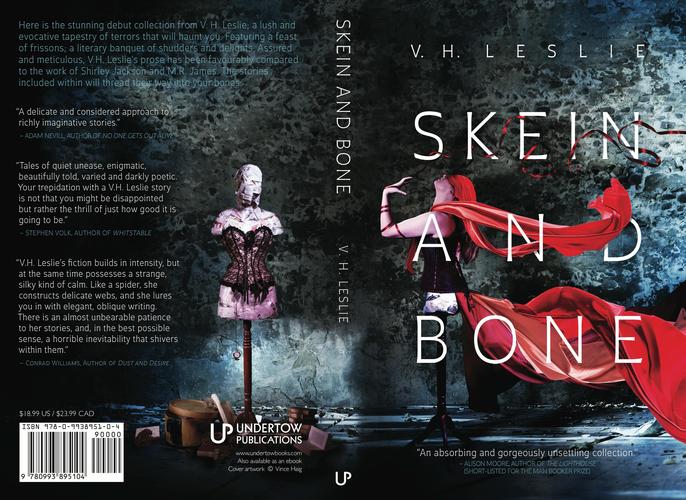 As 2015 went by, I found myself more and more impressed with Michael Kelly and his team at Undertow Publications. They do the kind of work that no one else is doing, exemplary books like Year's Best Weird Fantasy, Volumes One and Two, the impressive tribute anthology Aickman's Heirs, and their acclaimed annual journal of the fantastic, Shadows & Tall Trees.
So I was pleased to see that they also publish short story collections — including the debut collection of supernatural and ghost stories from V. H. Leslie, Skein and Bone. Leslie's stories have appeared in Black Static, Interzone, Shadows & Tall Trees, Weird Fiction Review and other places, and she was nominated for the Shirley Jackson Award in 2014, for her novelette "The Quiet Room." She's an up-and-coming weird fiction writer whom I've heard a lot about, and I'm glad to have a chance to sample some of her latest work, all in one convenient package.
Skein and Bone was published by Undertow Publications on July 17, 2015. It is 290 pages, priced at $18.99 in trade paperback. There is a digital edition available through Smashwords. The gorgeous wraparound cover is by Vince Haig. See all the details at the Undertow website.