Goth Chick News Reviews: The Box Jumper by Stoker Award Winner Lisa Mannetti
Goth Chick News Reviews: The Box Jumper by Stoker Award Winner Lisa Mannetti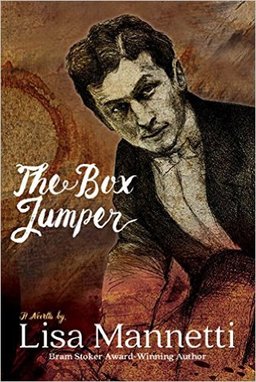 'Magic' is the operative word for this moody novella. The magic of Harry Houdini serves as an overriding backdrop here, but another kind of magic permeates these pages — the magic of fine writing. Don't expect the usual linear plot, because there is no direct narrative. Vivid dreams, surreal images, hypnotic memories, all serve to flesh out an unsettling tale that sweeps us into a new fictional dimension.
— William F. Nolan, author of Logan's Run
If those words from one of my favorite authors weren't reason enough for me to immediately seek out The Box Jumper, then the prospect of Harry Houdini and Sir Arthur Conan Doyle together again in the golden age of 1920's séances would certainly have done the trick.
I am surprised I didn't hurt myself in the dash.
In her latest, engagingly disturbing novella, Bram Stoker Award Winner Lisa Mannetti transports us to the post-WW I-era where Spiritualism was one of the fastest growing religions, and tricksters knew no bounds when it came to roping in the willing, the gullible and the curious.
There Mannetti introduces us to Leona Derwatt, one of Houdini's (fictional) mistresses who was also his assistant onstage and off. Houdini takes Leona into his confidence, teaching her the intricacies and secrets of his magic, and teams with her as they confront and expose the many fraudulent psychics and mediums of the time.
The story is Leona's, told in the "present day" 1950's and unfolding through a series of flashbacks, where we are introduced to Houdini in the years shortly before his death. It is during this period of history that communication with the dead was all the rage and Houdini dedicated himself to exposing the practitioners as charlatans and con artists, while constantly seeking his own proof of an afterlife.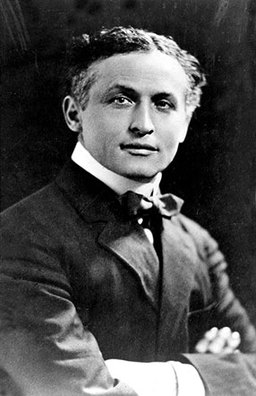 Together Leona and Houdini pursue the worst of the frauds, with Leona often doing undercover work for Houdini by getting into the good graces of fake mediums or those surrounding them. We see the results of this early on during a séance, when Houdini and Leona expose a medium who has convinced Houdini's friend, Sir Arthur Conan Doyle, that she can communicate with the dead.
The tension in The Box Jumper falls into two distinct categories. The first concerns Houdini's exposure of the fake mediums and how they might have ultimately been complicit in his death. The second involves Leona's run-ins with those same fake mediums later in her life, and their attempts to silence her.
As the story unfolds, it becomes distinctly apparent that Leona's accounts may not be trustworthy, and as history and horror intertwine, the reader is left with a growing uncertainty over what is real and what is illusion.
Mannetti read over fifty books and articles and watched dozens of videos while researching The Box Jumper, and her diligence shows. Although a work of fiction, the book reflects a great deal of insight into Houdini's factual life and career, as well as the era of the mid-1920's. This is a singular gem of a story on all fronts.
I am openly embarrassed that I haven't been a rabid fan of Mannetti's work before, which has now been permanently and definitively corrected.
The Box Jumper is available now in both paperback and digital versions.
Have a question or comment? Post it here or drop a line to sue@blackgate.com. And Happy 2016.