Today is Jack Vance's 104th Birthday
Today is Jack Vance's 104th Birthday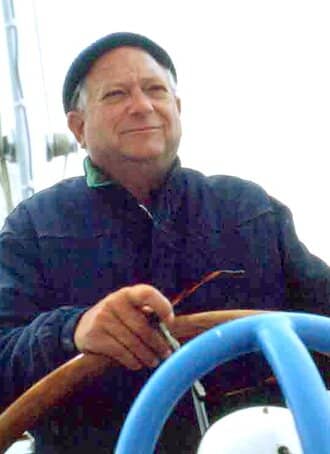 Today, just 104 years ago, Jack Vance was born in San Francisco. Or, actually, John Holbrook Vance. He grew up to live on a farm, suddenly become almost destitute and have to leave junior college, work in a cannery, as a bellhop and on a gold dredge. Later, at UC Berkeley, he studied mining engineering, physics, journalism and English, and wrote his first science fiction stories. Still later, he worked as an electrician in the naval yards at Pearl Harbor, but left a month before the Japanese attack. During the war he worked as a rigger and a merchant seaman, after faking his eyesight test. A jazz musician, a carpenter, a surveyor and a ceramicist he was a sailor throughout life, building his own boats and dreaming of vast oceans and rivers on distant planets.
He began publishing science fiction in 1945, had his breakthrough with The Dying Earth in 1950, became a staff writer for the Captain Video TV show in 1952, had further breakthroughs when his first crime novel under his own name, The Man in the Cage, had a 1961 Edgar Award for best first novel, and again when his novellas "The Dragon Masters" and "The Last Castle" won Hugos and Nebulas in 1963 and 1966. But his real and lasting breakthrough was as one of the finest, most bitingly satirical and ironic, most stylistically intransigent and most unforgettably original science fiction (and, by all means, also fantasy) authors of the 20th century.
In 1976 I and Per Insulander, who co-chaired that year's Swedish national SF convention, invited Jack to be our guest of honor. He accepted, stayed for a week in Stockholm, and called us his friends; I think we were. A year later we sailed with him in San Francisco bay and stayed at his house in Oakland; for many years, I kept in touch with him and continued to publish him in Sweden. When Jack grew almost totally blind in the 1990s, he kept writing. If you haven't already read his work, you must. It is sui generis; nobody else has written science fiction as Jack did, and you either love it or just can't see what he was doing. Nobody else has written science fiction that to the same extent bares our souls, satirizes our most cherished idiocies, heckles the hypocrisies and nonsensicalities of our religions, social codes, moral codes and pointless squabbles. Read the five novels in his Demon Princes series; read his wonderful and absurd Tschai novels (published in the US as the Planet of Adventure books); read his subversive Lyonesse fantasy trilogy; read him. Thanks to his son, John Vance, all of Jack's books are in print. I hope they remain so. Jack Vance was a writer for the ages, and of the enlightenment.
Jack died on May 26, 2013. I mourn him still, but more importantly I still read him. So should you.