William Goldman: He's Only Mostly Dead, And Mostly Dead Means A Little Alive
William Goldman: He's Only Mostly Dead, And Mostly Dead Means A Little Alive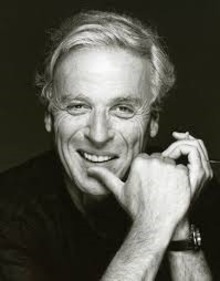 Anyone who's been paying attention to anything I've written here at Black Gate over the last few years knows how much I love William Goldman and his work. His death last week was a solid blow, for me, my husband, and our best friends. Not because we expected him to produce any more work, after all, the man was 87, but because the world is a smaller, colder place without him.
His body of work does mean, however, that he's not completely dead. In many ways, for those of us who didn't know him personally, as long as the work lasts he'll be alive for us.
If you want to know biographical details of birthdate and the name of his wife, and his two children and so on, Wikipedia is for that.  What I'm going to do here is tell you what the man meant to me, and what impact he's had on my work, and my life.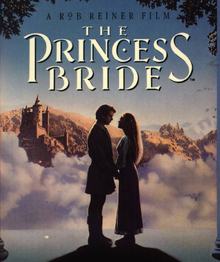 First, he wrote my favourite movie, The Princess Bride. And not only that, he wrote the novel it was adapted from. Reading the novel and then watching the movie is a master class in how to do that kind of adaptation, and do it well.
If that wasn't enough, he wrote two of my favourite books on writhing, Adventures in the Screen Trade, and What Lie Did I Tell? More Adventures in the Screen Trade. True, they are more about screenwriting than novel writing, but the man was also a novelist, and he had a novelist's eye when it came to telling a story. They're also full of some great anecdotes, all of which are entertaining, though not all are funny.
Anyone who's read any of his novels, Marathon Man, Heat, Control, or The Princess Bride for that matter, know that as a novelist he was no fan of the "Hollywood" ending. Most of his novels uphold his maxim: Life isn't fair.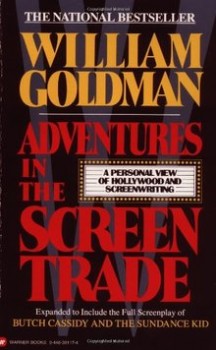 I did a quick search of my Black Gate posts and I found over a dozen instances in which I mentioned his name. More by far than any other single individual. There would be a lot more than that if I'd included all references to The Princess Bride in my search. I've also posted on Goldman directly, in "The Man Behind The Princess Bride," and more recently I wrote a post on the movie itself.
I love doing Top Ten or Top Five lists. The Princess Bride shows up on my list of favourite sword fighting movies, and on another list of best novel-to-film adaptations. Most recently, I referred to the movie in my post on how we all use our favourite lines from movies in real life.
As a matter of fact, I mentioned William Goldman – and The Princess Bride – in my very first post for Black Gate, "How to Put the Sword in Sword and Sorcery."
He's somebody I think I would have liked to know personally – not something that I can say for a lot of famous people or celebrities. He seemed to have the right combination of intellect, an unerring eye and a sense of humour. He was a little vain, but unlike many people, myself included, he didn't mind telling a stupid story about himself, or revealing silly aspects of his own character. He seemed to be someone who took his work seriously but not himself. I try to do that.
I also try to remember that true love is the most important thing, and that death can't stop it.
---
Violette Malan is the author of the Dhulyn and Parno series of sword and sorcery adventures, as well as the Mirror Lands series of primary world fantasies. As VM Escalada, she writes the Faraman Prophecy series, Book One, Halls of Law, and Book Two, Gift of Griffins. Like Violette's page on Facebook and follow her on Twitter @VioletteMalan.