The Princess Bride: What's Not To Love?
The Princess Bride: What's Not To Love?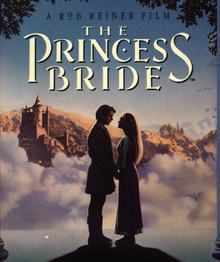 It would have been about this time of year, thirty years ago, that we first watched The Princess Bride. Anyone who knows me knows this is one of my favourite movies, it's in my top 10 list of favourite sword-fighting movies, and it's one that gets re-watched on a regular basis. However, I confess I was a bit concerned when I was first introduced to it: I found the title worrying. What could this be about? What kind of movie was it? All I could be sure of was it wouldn't be some romantic nonsense, because of the friend who recommended it.
But that was all I could be sure of. This particular friend's recommendations were either wildly successful, or horrible misfires – nothing in between. What was this one going to be?
You know the answer to that already.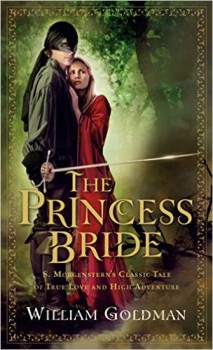 Of course like most people who love the movie, I've read the novel – hell, I've even read it in Spanish. Fans are divided as to whether they prefer the movie or the novel, and usually I'm a novel-every-time sort of person, but I have to confess, that with The Princess Bride, it's the movie for me. I feel a bit less of a traitor to novelists everywhere because William Goldman wrote both the novel and the screenplay. He's especially good at this, having won Oscars for both Best Original Screenplay and Best Adapted Screenplay. He knows better than anyone what to leave out and what to leave in. In fact, the movie is kind of a "best parts version" of the book.
So how could he have done otherwise than create a perfect movie? And The Princess Bride is perfect (in the way Lawrence Block's crime novel A Dance at the Slaughterhouse is a perfect book). There's nothing in the movie that wouldn't be missed if it were taken away – no, not even the old king and queen walking Buttercup back to her room after the wedding. There's no character with not enough to do, there's no line spoken by the wrong person, nothing said that's out of character.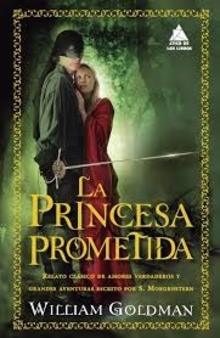 And so much depended on getting the right cast, otherwise all of this would have been for nothing. As Goldman says in more than one place, you can't make a good movie out of a bad script, but you sure can make a bad movie out of a good one.
Just recently I had a chance to read Cary Elwes' As You Wish: Inconceivable Tales From the Making of The Princess Bride, and I was swept up by the movie's magic all over again. And by how really important it was that the director, Rob Reiner, choose the perfect cast. I was already familiar with some of the anecdotes Elwes shares with us – the way Goldman was surprised when the Princess' dress catches on fire, even though he was the one who wrote the scene. The way that Mandy Patinkin got into Iňigo's head by thinking of the six-fingered man as the cancer that killed his own father. But there was plenty of stuff I didn't know, such as that Wallace Shawn was certain that he was about to be fired and replaced at any time, or the catering supplied by Andre the Giant.
One of the more interesting things about Elwes' memoir is seeing the same scene or episode of filmmaking from different points of view; comparing what actors, or producers, or the director, or the writer said at the time of filming to what they said later, and what they say now. And how two people saw the same thing differently.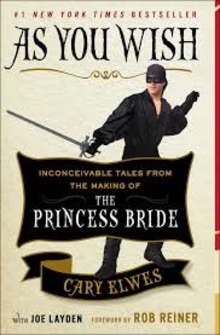 The movie examines some very weighty aspects of life. True love, revenge, torture, murder, friendship, war, and yet it doesn't take itself too seriously, and that is one of its perfections. For me the first indication of this lack of dreary earnestness was Iňigo's observation that there's not a lot of money in revenge, and that he works for Vizzini to pay the bills.
Is this any better than the title at telling us what kind of movie it is? Perhaps not. But let me tell you this: when you mention The Princess Bride to people, or quote one of the lines, and you see their faces light up, and their smiles, you know exactly what kind of movie it is.
---
Violette Malan is the author of the Dhulyn and Parno series of sword and sorcery adventures (now available in omnibus editions), as well as the Mirror Lands series of primary world fantasies. As VM Escalada, she writes the Faraman Prophecy series. Book Two, Gift of Griffins, was released in August. Like her page on Facebook and follow her on Twitter @VioletteMalan.