The Man Behind The Princess Bride
The Man Behind The Princess Bride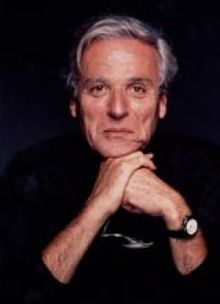 "It's an accepted fact that all writers are crazy; even the normal ones are weird." Wm. Goldman
Anyone who has been reading my posts over the last few years already knows that The Princess Bride (TPB) is one of my favourite – if not my favourite – movies. Family and friends quote from it all the time. "Morons!" we'll exclaim when faced with any, or, "Murdered by pirates is good," we mutter as we walk away from someone who should be.
And I know there will be some who disagree with me, but I think TPB is one of the few examples where the movie is actually better than the book. And why not? They were both written by the same person, one who understands clearly what he's doing:
Here is one of the main rules of adaptation: you cannot be literally faithful to the source material.
Here's another that critics never get: you should not be literally faithful to the source material. It is in a different form, a form that does not have the camera.
Here is the most important rule of adaptation: you must be totally faithful to the intention of the source material.
— from Which Lie Did I Tell?
Which, by the way, is the perfect answer to people who complain when movies turn out to be different from books. It's only when screenwriters fail in that last rule that they've done a bad job.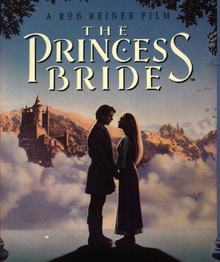 Goldman has won two Oscars for screenplays, Best Original Screenplay for Butch Cassidy and the Sundance Kid, and Best Adapted Screenplay for All the President's Men. Gossip has credited him with having written the screenplay for Good Will Hunting, which won Ben Affleck and Matt Damon an Oscar, but he's repeatedly denied this, saying that he just met with them to offer encouragement and advice, the thrust of which was to eliminate an unneeded subplot.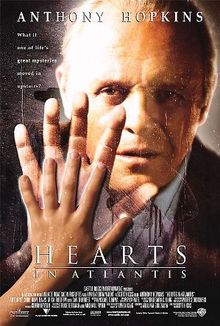 Besides TPB, the screenplays that are most relevant to us in the genre community are the three he's adapted from Stephen King novels, Dreamcatcher, Hearts in Atlantis and, probably the most successful, Misery.
I haven't seen Dreamcatcher, and I find Misery tough going (I haven't either reread the book, or re-watched the film), but Hearts in Atlantis is one of my favourite King novels, and would have to be in my top ten for movie adaptations. (see this space in two weeks for my complete list)
Goldman's never won an Oscar for adapting one of his own books – no, not even for Marathon Man, but I think he's adapted more of his own work than any other writer. It's extremely rare to get this level of talent in two different areas, though I know there's many people who will say he's a better screenwriter than a novelist. If we go strictly by fame and popularity, we'd be hard-pressed to argue with that.
The funny thing is that Goldman doesn't think of himself as primarily a screenwriter, but as a novelist. In his novels, he's the king of the unsatisfactory ending (even TPB). It's a real ending, it's a true ending, but it's definitely not the "Hollywood" ending. In his novels, Goldman reminds you that "life isn't fair."
All I can say is, for a man who considers himself primarily a novelist, he writes a hell of a movie.
In no particular order, a short bibliography of Goldman books you need to read:
Adventures in the Screen Trade
Which Lie Did I Tell? More Adventures in the Screen Trade
The Princess Bride
Heat
Magic
Marathon Man
---
Violette Malan is the author of the Dhulyn and Parno series of sword and sorcery adventures (now available in omnibus editions), as well as the Mirror Lands series of primary world fantasies. As VM Escalada, she writes the upcoming Faraman Prophecy series. Find her on Facebook and follow her on Twitter @VioletteMalan.