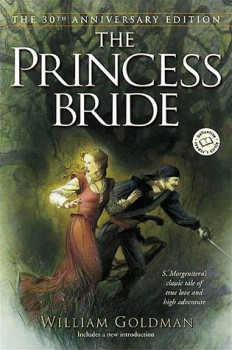 I love sword fighting. All of my favourite movies involve sword fights, and most of my favourite books. I love the Star Trek TOS episode where Sulu runs around with a sword, so it should come as no surprise that I primarily write sword and sorcery novels.
The sorcery part's easy – pretty well everyone knows I'm making that up, and so long as I keep things internally consistent, I'm in the clear.
But what about the sword part? I can't just make that up, can I? Viz. this exchange, which took place on a martial arts panel at Ad Astra back in the 90's:
Panellist: "You know in the movie when Wesley and Iñigo are fighting? Well, they're not really using the moves they say they're using."

Called out by a wit from the back of the room: "Gee, they are in the book."
And there's at least part of your answer. You can write whatever you like, but, like William Goldman in The Princess Bride, it behoves you to do some research.
There are some great books that explain all kinds of things about swords and swordplay. There's Captain Sir Richard Burton's The Book of the Sword. There's By the Sword, Richard Cohen's excellent book on the history of duelling and fencing from ancient into modern times. And there's also John Clements's Renaissance Swordsmanship, which has illustrations showing fighting with different kinds of swords, against different kinds of  weapons. It also describes fighting moves in such a way that you can put together a fight — so long as it's not too complicated.
But is book learning enough? I don't think so.
---