Andrew Liptak on 16 SF, Fantasy, and Horror Books to Read in July
Andrew Liptak on 16 SF, Fantasy, and Horror Books to Read in July
By my count, there are two days left in July. If I don't sleep for the next two days, and ignore e-mail and the phone, I may be able salvage some of my July reading plan.
Of course, that assumes I don't discover a new batch of enticing July titles. And with Andrew Liptak on the job, chances of that are slim. Over at The Verge, he's compiled a list of 16 science fiction, fantasy, and horror books to read this July, featuring space operas, superheroes, and fantasies. It includes a new novel from one of the most popular authors to appear in Black Gate, the marvelous Martha Wells, a Nazi superhero thriller from Kay Kenyon, the opening novel in a new trilogy from Nancy Kress, a post-apocalyptic murder mystery from the brilliant Carrie Vaughn, and the saga of a San Francisco superheroine by Sarah Kuhn.
Let's see what Andrew has for us.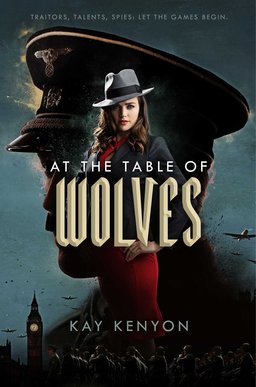 [Click the images for bigger versions.]
The Harbors of the Sun by Martha Wells — Night Shade Books (416 pages, $14.99 in trade paperback, $12.99 digital, July 4, 2017)
This latest installment of Martha Wells' Raksura series follows the Raksuran archeological expedition after a former ally has betrayed them. The expedition's various members work to regroup when they learn that the shape-shifting and predatory Fell are planning an attack on the Reaches. Then, the survivors discover a captured magical weapon that could mean widespread devastation, and to recover it, they must go into forbidden territory.
At the Table of Wolves by Kay Kenyon — Saga Press (421 pages, $26.99 in hardcover, $7.99 digital, July 11, 2017). Cover by Mike Heath.
Following the Great War, people across the world have begun to develop special abilities. As war looms again in the 1930s, England is working to catch up to the other nations of the world as it attempts to weaponize these abilities at a secret location known as Monkton Hill. One woman, Kim Tavistock, has the ability to draw the truth out of people, and she's recruited to take part in a mission to expose the head of Monkton Hall as a German spy. She infiltrates the upper classes of England, and discovers a German plot to invade England. When her supervisors don't believe her, she must figure out how to stop the invasion on her own.
Tomorrow's Kin by Nancy Kress — Tor Books (352 pages, $25.99 in hardcover/$12.99 digital, July 11, 2017)
Nancy Kress kicks off a new trilogy with Tomorrow's Kin, a hard science fiction novel based on her Nebula and Locus award-winning novella Yesterday's Kin. Aliens have arrived at Earth, landing their embassy in New York Harbor and throwing the world into chaos. Dr. Marianne Jenner, a researcher who studies the human genome, is invited along to the UN, where she learns that they have only 10 months to prevent the extinction of humanity.
Bannerless by Carrie Vaughn — John Joseph Adams/Mariner Books (288 pages, $14.99 in trade paperback, $9.99 digital, July 11, 2017)
Carrie Vaughn is best known for her urban fantasy novels, but she's been shifting gears quite a bit lately. Earlier this year, she published Martians Abroad, a YA space opera, and with Bannerless, she's looking into what happens after society collapses. In this world, the Coast Road is thriving after the fall of civilization, rebuilding with a culture of households. The population is controlled as people earn the right to bear children, displaying their privilege by hanging banners outside their homes. Enid of Haven is an Investigator, who is called upon to mediate disputes in the community. When a dead body turns up, she begins to investigate, finding cracks in society that makes her question everything she's been raised to believe. You can read the original short story here.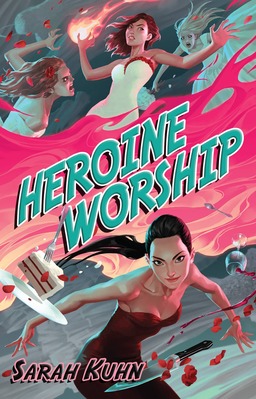 Heroine Worship by Sarah Kuhn — DAW (384 pages, $15 trade paperback, $11.99 digital, July 4, 2017)
In this sequel to Sarah Kuhn's Heroine Complex, Aveda Jupiter was once San Francisco's most beloved superheroine. Now, her life is in a bit of a free fall since she and her assistant Evie got rid of all the demons that inhabited the city. Her friends are turning on her, and now that her assistant gained powers, she's finding herself in the sidekick role, something that she really doesn't want. When Evie becomes engaged and supernatural beings begin to attack brides in the city, Aveda sees a chance to regain her former glory by making sure her friend's wedding goes off without a hitch, and by saving the city.
Read Andrew's complete list of 16 SF, Fantasy, and Horror Books to Read in July here.
Some of Andrew's more interesting recent articles include:
Kirkus Looks at Astounding Science Fiction
Kirkus Looks at Galaxy Science Fiction
Kirkus Looks at Donald A. Wollheim and the Ace Double
Kirkus Looks at The Meteoric Rise and Fall of Gnome Press
Kirkus Looks at Andre Norton's Young Adult Novels
Kirkus Looks at The Science Fiction Hall of Fame, Volumes I – IV
Andrew Liptak on All the Best SF and Fantasy You Missed in August
Andrew Liptak Selects the Best Science Fiction and Fantasy Novels of 2016
Andrew Liptak on 16 SF and Fantasy Novels You Don't Want to Miss in January
Andrew Liptak on 33 SF and Fantasy Books Everyone Will Be Talking About in 2017
Andrew Liptak on 23 Science Fiction and Fantasy Novels to Read this March
The Verge on 39 SF, Fantasy, and Horror Novels to Read in April
Andrew Liptak on 39 SF, Fantasy, and Horror Books to Read in June
See all our coverage of the best upcoming books here.