Andrew Liptak on 39 SF, Fantasy, and Horror Books to Read in June
Andrew Liptak on 39 SF, Fantasy, and Horror Books to Read in June
Last January, over at The Verge, Andrew Liptak combed through publisher catalogs and countless press releases to produce 16 SF and fantasy books worth noting. He did the same thing in March and came up with 23 titles. His June report includes a whopping 39 books. I can see this month is going to take some serious reading time if I even want to pretend to keep up.
Andrew's list includes new titles by Tanya Huff, Catherynne M. Valente, Terry Brooks, Brenda Cooper, Victor LaValle, Yoon Ha Lee, Seanan McGuire, Cindy Pon, Lilith Saintcrow, Victoria Schwab, Neal Stephenson and Nicole Galland, Theodora Goss, James Gunn, Stephen Graham Jones, Linda Nagata, Will McIntosh, Rachel Dunne, Daryl Gregory, Jason M. Hough, Karin Tidbeck, Tad Williams, and others. Here's some of his selections that I found most interesting.
The Rebellion's Last Traitor by Nik Korpon — Angry Robot (352 pages, $7.99 in paperback, June 6, 2017)
Decades of war has shattered Eitan City, and to help restore order, the Tathadann Party rewrites history by outlawing the past. One man, Henraek, is a memory thief, stealing memories from civilians, until he harvests a memory of his own wife's death. Now, he's going to do whatever it takes to discover the truth about her killing, even if it means turning on the people he was most loyal to.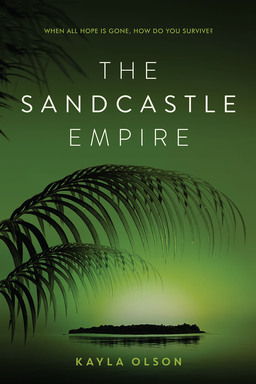 The Sandcastle Empire by Kayla Olson –HarperTeen (464 pages, $17.99 in hardcover, June 6, 2017)
Eden's life was easy before the war. But in 2049, the militant Wolfpack gang controls the Earth and its resources, and Eden knows the location of the last neutral place left, Sanctuary Island. She escapes a labor camp and travels to the island, where she meets others who resist the Wolves. But when her friend goes missing, she discovers that the Sanctuary is more dangerous than it appears. The film rights for the book have already been snapped up by Leonardo DiCaprio.
Slaves of the Switchboard of Doom by Bradley W. Schenck — Tor Books (384 pages, $25.99 in hardcover, June 13, 2017)
This novel imagines the future as predicted in the 1939 World Fair, complete with mad scientists, robots, rocket engineers, and space pirates. It's an homage to the era of pulp fiction, and when the Info-Slate switchboard operators are abruptly fired, Nola Gardner hires freelance adventurer Kelvin "Dash" Kent to find out why. When they dig deeper, they find that there's a plot in play that threatens the entire city of Retropolis.
The Witch Who Came In From The Cold: The Complete Season 1 by Lindsay Smith, Max Gladstone, Cassandra Rose Clarke, Ian Tregillis, and Michael Swanwick — Saga Press (624 pages, $21.99 in trade paperback, June 13, 2017)
Serial Box is a publisher that's been releasing serialized stories online for a couple of years now, and their latest, The Witch Who Came In From The Cold, is an intriguing spy thriller set at the height of the Cold War. Now collected into a single volume, the story follows spies and sorcerers in 1970s Prague, holding the balance of the East and West in their hands. Publisher's Weekly gave the book a star rating, noting that the individual "installments are easy to read one at a time, but the tangles of alliances, secrets, and shocking double-crosses will have readers up all night mumbling, 'Just one more.'"
Indigo by Charlaine Harris, Christopher Golden, Jonathan Maberry, Kelley Armstrong, Kat Richardson, Seanan McGuire, Tim Lebbon, Cherie Priest, James A. Moore, and Mark Morris — St. Martin's Press (352 pages, $27.99 in hardcover, June 20, 2017)
What stands out about Indigo is the fact that it was written by 11 separate authors. The collaborative novel follows Investigative reporter Nora Hesper who moonlights as Indigo, a vigilante who can manipulate shadows. She's after a cult called the Children of Phonos, and after one battle, she learns a secret from a dying cultist that makes her question her own origins.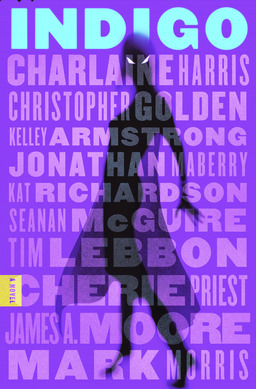 Read Andrew's complete list of 39 SF, Fantasy, and Horror Books to Read in June here.
Some of Andrew's more interesting recent articles include:
Kirkus Looks at Astounding Science Fiction
Kirkus Looks at Galaxy Science Fiction
Kirkus Looks at Donald A. Wollheim and the Ace Double
Kirkus Looks at The Meteoric Rise and Fall of Gnome Press
Kirkus Looks at Andre Norton's Young Adult Novels
Kirkus Looks at The Science Fiction Hall of Fame, Volumes I – IV
Andrew Liptak on All the Best SF and Fantasy You Missed in August
Andrew Liptak Selects the Best Science Fiction and Fantasy Novels of 2016
Andrew Liptak on 16 SF and Fantasy Novels You Don't Want to Miss in January
Andrew Liptak on 33 SF and Fantasy Books Everyone Will Be Talking About in 2017
Andrew Liptak on 23 Science Fiction and Fantasy Novels to Read this March
See all our coverage of the best upcoming books here.