The Top 50 Black Gate Blog Posts in March
The Top 50 Black Gate Blog Posts in March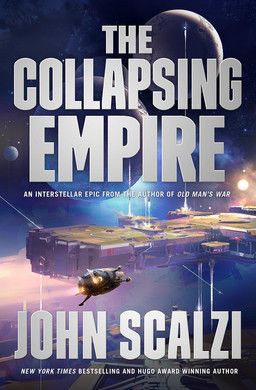 There were lots of new faces in the Top Ten last month, including the #1 slot, which featured a cover comparison between John Scalzi's new Tor bestseller The Collapsing Empire, and a hurriedly-packaged cover rip-off, The Corroding Empire, by "Johan Kalsi."
Coming in at #2 was our coverage of the third Literary Wonder and Adventure Podcast, a conversation with Scott Oden, followed by Sean McLachlan's fascinating photo-essay on the items you don't usually see from King Tut's legendary treasure trove.
Rounding out the Top Five were Thomas Parker's gargantuan undertaking, the Master List of Fantastic Literature, compiled from recommended reading lists from several notable sources, and our look at the first Fifth Edition D&D dungeon anthology, Tales From the Yawning Portal.
Coming in sixth was Ryan Harvey's review of the Sword & Sandal classic Colossus of the Stone Age, followed by our celebration of the 10th Anniversary of Black Gate's very first blog post (Howard Andrew Jones' musings on Sword & Sorcery — go figure). At number 8 was our a look back at the fiction and covers featured in Asimov's Science Fiction in the 90s.
Wrapping up the Top Ten were our review of the marvelous new periodical for vintage magazine fans, The Digest Enthusiast, and Bob Byrne's look at Nero Wolfe.
The complete list of Top Articles for March follows. Below that, I've also broken out the most popular overall articles, online fiction, and blog categories for the month.
The Top 50 Black Gate posts in March were:
There were plenty of older articles popular last month as well. The 25 most popular blog posts written before March were:
The Top Black Gate Online Fiction features were:
The top categories last month were:
The Top 50 Black Gate blog posts in February are here, and you can see all 92 posts we made in the month of March here.