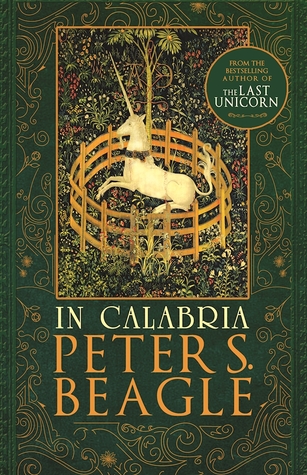 Peter S. Beagle is the author of The Last Unicorn. Honestly, that should be enough, but check out his full bibliography and you'll see that this man's been producing fantastic literature for over half a century. In recent times, Mr. Beagle's fallen on hard economic times for reasons both heartbreaking and infuriating (check out a summarized explanation here). Fortunately, there's a way to help him out… and get your hands on a lot of unicorn stories in the process.
Humble Bundle Inc. is currently offering a Save the Unicorns bundle of ebooks. Not only were these books selected by Peter S. Beagle for this collection, but several of them feature stories by Beagle and a couple of them are currently only available through this offer. Proceeds from this bundle will go to a charity of your choice, but if you choose to send the money to Tachyon Publications, Peter S. Beagle will receive royalties from it.
So what do you get for your money? That depends entirely on how much you want to donate. For one dollar (just ONE DOLLAR), you get Ariel by Steven R. Boyett, Unicorn Mountain by Michael Bishop, Homeward Bound by Bruce Coville, and Unicorn Triangle by Patricia A. McKillip. If you can spare eight dollars, you also get The Fantasy & Science Fiction Book of Unicorns edited by Gordon Van Gelder (available EXCLUSIVELY through this bundle), Dream a Little Dream by Piers Anthony and Julie Brady, The Transfigured Hart by Jane Yolen, Pandora Park by Piers Anthony, and The Unicorn Trade by Poul Anderson and Karen Anderson. And if you give just fifteen dollars, you also get In Calabria by Peter S. Beagle, The Unicorn Anthology edited by Peter S. Beagle and Jacob Weisman, The Fantasy & Science Fiction Book of Unicorns Volume II edited by Gordon Van Gelder (again, available EXCLUSIVELY through this bundle), My Son Heydari and the Karkadann by Peter S. Beagle, The Day of the Dissonance by Alan Dean Foster, and The Dragon and the Unicorn by A.A. Attanasio. You can choose to download these e-books in MOBI, PDF, or EPUB formats (or all three if you have multiple devices).
And for those of you who have been following Peter S. Beagle's legal struggles, rest assured that this offer is legitimate. I actually contacted Tachyon Publications earlier today to confirm (because I am by nature a suspicious soul) and received a pair of confirmations that this is all on the up and up. Beyond that, I just bought this bundle and did in fact receive all fifteen of the e-books that I listed above.
If you want to learn more about Mr. Beagle's financial struggles and other ways you can help, check out the Support Peter S. Beagle website. And remember, the Humble Bundle won't be available indefinitely. In fact, as of this posting, you have only a week left to Save the Unicorns!