Musing on Villainy
Musing on Villainy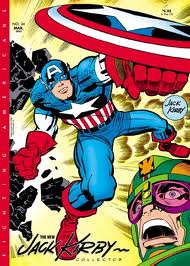 I'm a writer, not a psychotherapist. As an adventure writer, though, I spend an awful lot of time thinking about heroism and villainy. I think that we forget too easily that real heroes exist as well as real villains. We remember the underwear bomber, but how many of us recall the name of the Dutch man who leapt from several rows back to take him down? In the aftermath of the attack on Congresswoman Giffords, we heard courageous tales of people throwing themselves in front of their friends and loved ones to protect them. Many of them died when they did so. As the events unfold after this most recent tragedy, we are certain to learn of people in the cinema who risked or even sacrificed their lives for their friends and loved ones. We know already that policemen risked their lives to advance into who knew what to find and stop the man (or men – they didn't know) who had committed this horrible crime.
Yet it is the villain whose face we continue to see whenever these tragedies are discussed upon the news.
These days we seem constantly to be facing tales of an angry young man with a gun. Or eight guns, and plans that are inevitably more ambitious than the horror that catapults them into the limelight. Sometimes we hear that they were loners, and were quiet but pleasant enough. Former friends will be found by journalists, and they'll speak in disbelief and tell us how they would never have thought it would happen… although sometimes we hear of an acquaintance who'd been afraid one day this particular individual would snap, and nobody did anything about it. I don't know which is more frightening.

These angry young men with guns who attack crowds of innocents are a relatively new phenomenon. If there were accounts of attacks like this 100, or even 50 years ago, they were certainly more rare. How has the modern world been raising its young men that they should grow so angry? Do they have unrealistic expectations about how easily they will find success, a girlfriend, happiness, a good job? Is their access to guns too easy?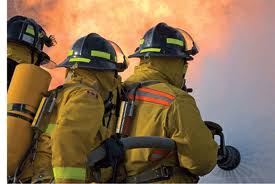 We're told that we're all the heroes of our own story. Do such men really believe that they're the heroes? As they're brooding and loading up their guns, do they remember when they were children watching the cartoon heroes swing in and protect the innocent? Do they feel like they're the victims, striking back against a society that doesn't appreciate or understand them?
It's questions like these that make me wonder if we storytellers spend too much time emphasizing the chaos and nihilism and focusing on the negative. We show the darkness and celebrate the misunderstood loner. He's really cool and powerful and dangerous, you see. People will remember him. God knows that they will imitate him. Again. And again. And again.
Maybe we Americans as a whole spend too much time applauding strength and laughing at discourtesy. We laughed at the smart-mouthed kid on the sitcom, now we grin and chortle at sarcasm and snark. Pundits and talk radio personalities delight many of us with "red meat" that excoriates the innocent or the uninvolved, or that twists the truth of someone's words until they are a straw target ready for destruction. They are the strong, and we feel the strength ourselves when we laugh with them, or when we create similar humor. Sometimes the jesters let us know when the emperor's naked and when the walls need tumbling down, but sometimes the jester is a bully bringing only destruction.  There is no shame any more about discourtesy and impoliteness. Heroes simply don't act like that — whether they are the fictional Captain America or Batman, or real-life firemen and rescue workers, we would be shocked to hear them say such things.
It is a long way from laughing at a celebrity's mis-steps to ordering flak jackets and guns and plotting destruction. It is a long way from the playing of video games or the reading of comic books or fantasy literature to pulling the trigger on the innocent. I don't claim by any stretch that these and other like events can be explained away by any one thing, but as we as a nation stride once more into the inevitable gun debate and consider again whether our entertainment is too violent, I hope we can remember to wonder, just a little, if we should be thinking more about highlighting heroics and heroic behavior and simple human decency rather than presenting nihilism, anger,  and chaos in such an attractive light.
---
Howard Andrew Jones is the author of the historical fantasy novels The Desert of Souls, and the forthcoming The Bones of the Old Ones, as well as the related short story collection The Waters of Eternity, and the Paizo Pathfinder novel Plague of Shadows. You can keep up with him at his website, www.howardandrewjones.com, and keep up with him on Twitter or follow his occasional meanderings on Facebook.