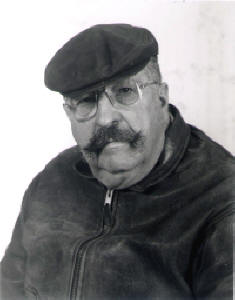 Freedom, love of neighbour, and personal responsibility are steep slopes; he could not climb them for us—we must do that ourselves. But he has shown us the road and the reward.
–Gene Wolfe, "The Best Introduction to the Mountains"
J.R.R. Tolkien has so many readers, and his works have become so pervasive in the broader culture, that coming to his defense hardly seems necessary anymore. Haven't we established Tolkien's credentials by now? Magazines like Time have selected The Lord of the Rings as one of the top 100 novels ever written, according to Wikipedia it's one of the top 10 best-selling books of all time with 150 million copies sold, and the movies upon which it's based won several Academy Awards, including Best Picture. Tolkien has made it onto several college syllabi and there are academic journals and numerous critical studies devoted to his works, including Tom Shippey's par excellence works Author of the Century and The Road to Middle-Earth.
But someone always comes along to attack Tolkien on the basis of his conservatism or religion, his perceived racism, and/or the perceived shallowness/non-literary nature of The Lord of the Rings, and I'm reminded of why we need to vigilant. For example, David Brin of Salon.com, Science fiction/fantasy author Richard Morgan (author of The Steel Remains), and Philip Pullman (author of the His Dark Materials trilogy) have all taken shots at The Lord of the Rings and/or Tolkien himself in recent years, calling him outdated and dangerously conservative (Brin), a refuge for 12-year-olds and adults who have never grown up (Morgan), and shrunken and diminished by his Catholicism (Pullman).
Now I'm not saying Tolkien is above criticism, but critics like Brin and Morgan have essentially gutted The Lord of the Rings, attacking it on an existential basis and more or less claiming it should be placed in the dustbin of history. When people take aim at classics like Ulysses or Moby Dick you rarely see criticism elevated to the level of calling into question the very existence of these works. Yet Tolkien criticism for whatever reason frequently ascends to shrill peaks of outrage.
---