E-Books surpass hardcover sales on Amazon.com
E-Books surpass hardcover sales on Amazon.com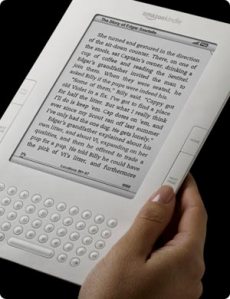 On Monday Amazon.com announced that sales of electronic versions of books outsold hardcovers for the past three months.
Amazon sells books for its electronic reader, the Kindle.  It said that for every 100 hardcover books it sold, it sold 143 Kindle books. That's a lot of electronic reading.
The sales Amazon is reporting don't include  books sold for Apple's iPad, which went on sale in April (those are sold exclusively by Apple).  It also doesn't include free Kindle books, meaning the total number of electronic books being read could be significantly higher.
Don't panic, print lovers. The American Publishers Association reports industrywide sales for hardcovers are up 22% this year. 
That just can't compete with the reported quadrupling of sales in eBooks of all kinds, which occurred between January and May.
The lowly paperback, of course, continues to outsell all other formats. For now.
Genre pundits have already begun to weigh in — Andrew Wheeler has an interesting analysis of Amazon's rather funky algebra here.
Stay tuned to Black Gate for continuing coverage of the coming Luddite Apocalypse.