The Triumphant Return of Fantomas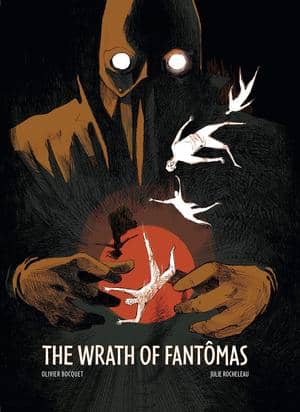 The Wrath of Fantomas is a book I approached with extreme prejudice. It's a graphic novel that seeks to present a new version of Pierre Souvestre and Marcel Allain's Fantomas series, which proved so successful when it was introduced a scant 108 years ago. As a rule, I dislike the concept of rebooting a series.
When first discovering a book series as a kid, continuity was key. It made a property more meaningful if there were numerous volumes to find and devour. Scouring used bookstores for dogeared copies of the missing pieces in the narrative puzzle made such books far more valuable to me. It seemed there were always a half dozen series I was working on completing in those decades long before the internet. They form some of the happiest memories of my formative years.
The entire concept of rebooting a series as a jumping-on point for new readers (or viewers, in the case of films) is distasteful to me. It devalues the worth of the original works. It suggests a series can be boiled down to its lowest common denominator and elements juggled so that a name and basic concept are enough to move forward with renewed sense of purpose.
Generally, in these overly sensitive times of ours, it also means elements that are no longer fashionable or politically acceptable will be whitewashed, bowdlerized, and otherwise made acceptable for Stalin, Mao, or whomever else has the clout to say censorship is required when the past inconveniently reminds us people were always flawed, unfair, uncouth, or sometimes just bluntly honest.