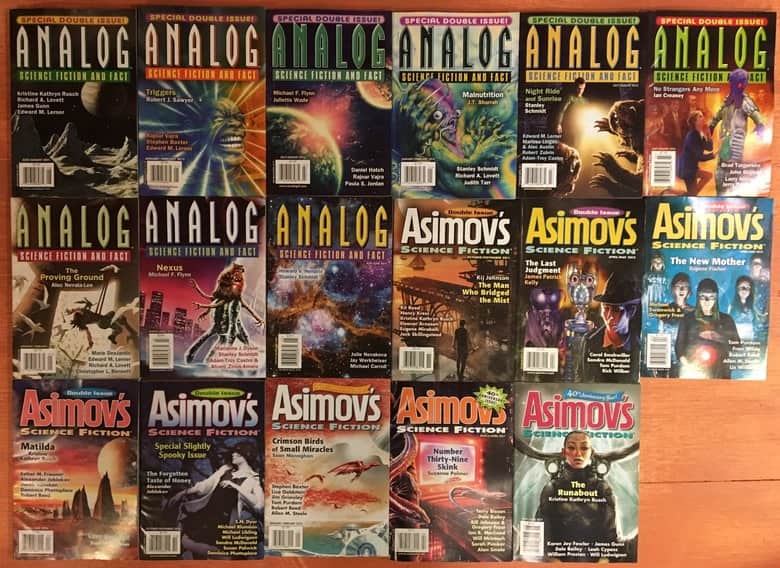 Get a dozen double issues of Asimov's and Analog — a $96 value — for just $15.95!
I was checking the subscription rates for Analog Science Fiction last week, as I was prepping an article on the May/June issue, when I stumbled on two curious new entries on the subscription page:
Science Fiction Value Pack-8 — $6.95
Science Fiction Double Issue Value Pack-12 — $15.95
For a limited time Dell Magazines, publishers of Asimov's and Analog (as well as Ellery Queen's Mystery Magazine and Alfred Hitchcock's Mystery Magazine) is selling packs of back issues at steep discounts. You can get an 8 pack (total value nearly $40) for just $6.95 — less than a dollar an issue! — or an even dozen double issues (value $96) for just $15.95. All the stock is brand new.
---