Nero Wolfe's Brownstone: 2020 Stay at Home – Days 5, 6, and 7
Nero Wolfe's Brownstone: 2020 Stay at Home – Days 5, 6, and 7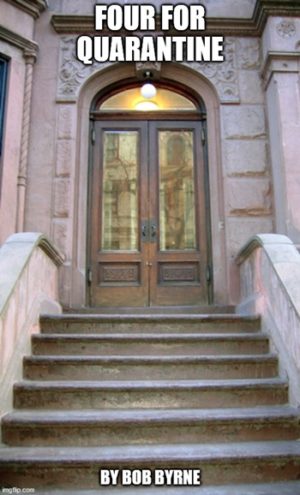 Hopefully you read posts one and two in this series. Over at The Wolfe Pack Facebook Group page, I am doing daily entries from Archie's notebooks, as he endures Stay at Home with Nero Wolfe in these pandemic days. As I prepare this, I have done a daily post for 28 straight days, totaling 27,067 words. At just under 1,000 words a day, it's been quite an effort! I expanded today's post to three days, since I'll never catch up, doing one Black Gate post a week.
DAY FIVE – 2020 Stay at Home (SaH)
Did you know that the Latin 'mortuus' is the root of mortuary? And that mortuary replaced deadhouse as the name of the place where they kept the dead? I do, because I heard all about it at the evening meal. Wolfe's dinner table conversation is stuck in morbid.
Archie's Thought of the Day – You might think that in a household of four males, I would organize a card game to help pass the time. In This household, you would think wrong.
Only one near-battle today. At lunch, Wolfe suggested we let Theodore start joining us for dinner. I flat-out refused. I told him I would eat at my desk first. Writing about it now, I will admit, it was not my finest hour. But there is no way I could enjoy supper, even it being Fritz's incredible cooking, with Horstmann sitting there with me. I don't hate him in a Rowcliffe-sort of way, but there's just something about him that I don't like. Never have. Sort of like a teammate you don't like. You tolerate him, but you spend as little time around him as you can. Wolfe saw that I was serious, and he knew trading me for Theodore wasn't a good deal, so he dropped it.
Speaking of baseball: Today was supposed to be Opening Day for our National Pastime. But baseball is on indefinite hiatus – just like the rest of life. I found a video of President Ronald Reagan awarding the Medal of Freedom to Jackie Robinson. Robinson had died a decade before, but his widow Sharon accepted it. I guess the web has its uses. Robinson was a fighter on and off the field. Boy, what I wouldn't give to see Koosman slinging one of those left-handed fastballs right now. I hope we have baseball this season.
I wasn't in the mood to watch anything in the evening. And I didn't want to read, or play pool. And I couldn't really go anywhere. I talked to Lily for a bit, but she was busy. I found myself in the front room. I needed to be careful or I'd end up wasting time watching television. I wasn't in the mood for a Bogart movie. I debated something like Major League, or Bull Durham, but that didn't work, either. I finally gave up and went back into the office. Wolfe was at his desk, reading some novel by Jane Austen. She was one woman he acknowledged as, 'ascendant in her field,' I think he said. I asked if he wanted to watch Shark Tank. He didn't even look up. I'll tell you the story behind that one, some day.
I eventually went up to my room and watched an old Mets game on my phone for an hour or so. If Mike Pelfrey had developed a year earlier they would have won the division in 2007.
Other than keeping Theodore away from dinner, not much of a day. I needed to find something to do. I just had an idea that I'll kick around while I lie in bed. I need to exercise my detective muscles, and that might do it.
DAY SIX – 2020 Stay at Home (SaH)
It was a pleasant spring morning, so I took my delayed walk today. It was good to stretch the legs and breathe the freshest air I've inhaled since moving here many years ago. I was out for two hours, enjoying open space – and the absence of Nero Wolfe. I saw other people walking and jogging, mostly keeping the required distance. It's going to take some time for me to get used to the lack of noise. The buzz of conversation and the traffic ruckus just aren't there. It's not bad – just different.
I wasn't in the office when Wolfe got down from the plant rooms at 11, but he didn't seem to mind. He was at his desk, reading a thick book about Huey P. Long. He acknowledged my arrival and resumed reading. That was fine with me. I let him know I would be in the basement for a while and departed.
We keep a small file cabinet down there, which contains files related to unsolved cases. I've never written one up, but yes, there were occasions when the great Nero Wolfe didn't get the bad guy. Or at least, couldn't prove the issue. I'll admit, his batting average was much better than Ty Cobb's, but still, it did happen. And it rankled me at least as much as it did him. I'm the one who gathers the clues. I can't help thinking, on some of them, that if I'd gotten one more piece of something, it might have made all the difference.
Well, since we weren't pulling in any new cases, and I didn't want my finely developed detecting skills to start collecting rust, I decided to go through that cabinet. I looked at several files and put them aside. I ended up with three that might fit the bill. I was going to dig into a cold case and see if I could come up with anything useful.
The first was the hit and run of a young woman. I was reminded of Joan Wellman, who was murdered in a hit and run, because of an unpublished manuscript which she read. That reminded me of Rachel Abrams. In all the years I've been doing this job, she was the one I wanted back the most. Not that I'd done anything wrong; or ever even met her. But if I'd walked into her office one minute sooner, I would have saved her life. That's tough to shake off. There are a lot of wasted minutes in a day.
I shrugged off that memory off and leafed through the file. Purley Stebbins had worked hard on this one, but he couldn't break it. The girl's fiancé was sure she had been killed because of something she had come across in her job at the United Nations. Personally, I think the guy was right, but Wolfe couldn't find a crack. The UN is a tough place to get traction. We eventually had to give up, but I know Wolfe would have liked to solve that one. It still bugged me, but I put the file back. I wasn't going to get anywhere on that one.
The second folder was about another private eye who was shot in his apartment in the middle of the night. I knew Tony Roma's name, but had never met him. Saul said he could be a little loose and fast with the rules, but overall, was honest enough. Roma didn't mind doing bail jumper work and he and Saul had been after the same guy once, for different reasons. Roma's brother hired us. Inspector Cramer and company were convinced it was a break-in gone bad. We never found anything to prove them wrong. But then, they never found the burglar, either. Once again, we just ran out of leads and Wolfe gave up. He was disgusted with himself and only charged half of our expenses, and returned the retainer. I kept that one out, only because I'd never accepted there was a reason we couldn't solve it.
The third one featured a celebrity. Mick Slatterly was a popular sports reporter in town. Except he wasn't popular with whoever gunned him down. He was rumored to be into all kinds of things, including mob activity. We were hired by his newspaper, who wanted to use Slatterly's killing as a club for a crusade against organized crime. As the dead man's character became more public, their zeal diminished. The police caught an out of town gangster who was convicted of the crime, but Wolfe was never satisfied. For that matter, neither was I.
I debated whether to put my mind to work on Roma, or Slatterly. I finally decided on Roma. Slatterly's would probably be more interesting, but I'd be trying to prove why the police were wrong. That wasn't the same as trying to crack an unsolved case. I put away Slatterly's file and took Roma's upstairs. I spread the documents out on my desk without any question from Wolfe. He wasn't interested in how I spent my time, as long as I didn't disturb him. When he finally gets on my nerves too much, I'm going to do a lot of typing at my desk, which will bother him.
I went over the various pieces until lunch. At the table I told Wolfe what I was doing. He had no comment at all. Which was fine. I wasn't going to ask him for help. Although, it would be nice to say, "You couldn't solve this the first time, but I was wondering…"
I took a break from the case after lunch and did a couple of chores around the house that I'd been putting off, like fixing the window latch in my bedroom.
I did a little more work on the case, then set it aside. I didn't want to use up all my diversion in one day. But I felt good, having used my brain some.
I read the day's papers until dinner. Surprisingly, Wolfe didn't feel the need to converse on some death or plague-related subject for dinner. Instead, he talked about how FDR tried to undercut Huey Long's popularity as the 1936 Presidential Election approached. I might take Wolfe up on his suggestion to read Long's autobiography.
Fritz asked if I had another Bogart movie I wanted to watch. Implying he would join me again. I asked what he was in the mood for. He said he wanted to see Bogart in something a bit more serious this time. I had a dozen options, but I figured it would be best to stick with the better-known films until Fritz had seen several of them. Then I could show him some of my lesser-known favorites, like Deadline USA, Bullets or Ballots, and Conflict. I decided to save The Maltese Falcon for our next viewing, and picked Key Largo. Fritz was outraged when Johnny Rocco refused to let the Indians into the inn during the hurricane, and he said something defiantly in Swiss when Bogie gunned him down in the climax. I told Fritz he didn't need to make donuts again, or anything else. We could just have chips, or popcorn, and he could relax. But that's not how he is. His homemade jalapeno poppers, with dipping sauce, are fantastic. I enjoyed them.
I was going to resume working on the Roma case again tomorrow. And I thought I might like to watch another episode of Ken Burns' Baseball. I missed box scores.
DAY SEVEN – 2020 Stay at Home (SaH)
There are some things that are more important than sports – don't get me wrong. But there's something good about America, that we love baseball. And I know that the green cathedrals are going to be opened up, and the National Pastime will again be played. But I miss going to Citi Field, and reading box scores in the morning with breakfast. I was sipping coffee after dinner tonight, and I remembered one particular game that Saul and I went to.
In 1973, the Mets had no business winning the East. Their 82 wins would have left them sixteen and-a-half games behind the Reds in the West. They had only spent 19 days in first place the entire season, but one of those was the final one, and that's the only one that matters. They finished a game and-a-half ahead of the Cardinals and were in the playoffs, unlikely as that seemed.
Nobody gave New York much chance against the Reds, who had won 99 games behind sluggers like Johnny Bench and Tony Perez. But the Mets outscored the not-yet Big Red Machine, 23-8, and took the series in five. New Yorkers went crazy as the Mets headed off to play the defending champion A's. And once again, New York was a serious underdog. The A's team was full of stars, at the plate and on the mound.
After a one-run loss in the opener, the Mets managed to steal an extra-innings win in game two and came home tied at one apiece. And Saul and I had tickets at Shea for game three. We settled in our seats halfway between home and third base to watch Tom Saver and Catfish Hunter duke it out. Here's a tip: if you want to watch a right hander, sit between home and third. If you're there to catch a lefty, like the next night's starter, Jon Matlack, go first base side. You're welcome.
The A's had a much better offense than the Mets. Three players each stole more bases than the entire Mets starting lineup did combined. And four guys hit at least 19 homers. Only young John Milner managed that for the home team. But somehow the explosion that had started against the Reds continued in the Fall Classic. They had put up 10 in the game two win.
There's something in the air leading up to a first pitch. The noise of the crowd, the sounds on the field, the smell of the grass (they used to play on real, live grass, you know): there's nothing like a baseball stadium. And as Bogie said, "A hot dog at the ball park is better than roast beef at the Ritz." Saul and I were loaded up with dogs, peanuts and beer (my beverage of choice at the game) and we cheered on Seaver as he took care of Oakland in the top of the first.
And I happily spilled some of my beer when Wayne Garret led off the bottom of the inning with a home run off of Hunter. Catfish was in the middle of a five-year run where he averaged 22 wins a year. He was a wrecking crew. And sixteen-home run Garrett, batting leadoff, took him out of the park. Saul is usually a pretty cool customer, but even he jumped to his feet. It felt like there was something special in the air.
The crowd went crazy again when later in the inning, Felix Millan scored on a wild pitch. Tom Terrific walked out to the mound up 2-0 early, at home, in the World Series. I couldn't ask for much more.
Baseball is a terrific game. They say football is a game of inches. That's fine. But baseball is a game of moments. You can look back at key points in a game that loom large in the outcome. In the fourth, the Mets had them loaded for Rusty Staub. The fiery redhead had led the team in RBIs, and they could sure use another one or two from him. It might even chase Hunter. But Staub hit it right back to the mound and Hunter got out of the inning. That was a moment.
Seaver, who had won his second Cy Young that season, after being robbed of one two years before, was sailing along. Things were looking great. With two outs and a man on second in the sixth, Gene Tenace was up. The big galoot, who batted just .158 in the Series, smacked a double down the line, cutting the lead in half. It was a moment. Seaver had needed just one more out to get out clean.
Then, the top of the eighth. If you blinked, you missed it. Bert Campaneris, who was one of the best base stealers in the game, singled. Then he stole second. Then he came all the way around on Joe Rudi's single. He looked like a rabbit out there on the base paths. It was all tied up and it felt like the stadium had lost its breath. Saul told me it was over. I suspected, just maybe, he was right, but I thought that there might still be a little something left in Shea. I wanted to believe.
Seaver left for a pinch hitter in the eighth, and Ray Sadecki came in to replace him. Sadecki had won 20 for the Cards nine years before, but now he was a part-time starter and a reliever. Vic Davalillo, who hit .188 in 64 at bats, reached on an error by Millan. Are you kidding me? Then, some guy named Borque, who hit .190 in less than 50 at bats, tries to bunt the runner over and ends up with a single! Two guys who should be in the minors are on base with nobody out. Saul just shook his head. I was a bit more vocal about matters. Next up was Ted Kubiak, who looked like Tris Speaker with his .220 average. Yogi went to his star reliever, lefty Tug McGraw. It was a moment.
Kubiak bunted (that's three straight batters who didn't get the ball out of the infield). McGraw pounced on it, swung around and fired to third, getting the runner. The right-handed Sadecki couldn't have made that throw. But because McGraw threw left-handed, he could. Instead of one out, two runners in scoring position, it was one down and runners at first and second. With the pitcher due up, Angel Manguel brought up his .224 average Where were they getting these hitters? Surprisingly, he didn't find his way to first base, as McGraw struck him out. And it was down to Bert Campaneris. Saul's face said it all. But I just knew, the Mets would win or lose on this at bat. He hit a fly ball to right and the Mets had escaped an onslaught of weak hitters in the ninth.
The A's left a man on third in the tenth and I told Saul it was going to happen. He remained unconvinced. And here, in the bottom of the tenth, the baseball gods blew it. Just totally blew it.
With two outs, Bud Harrelson singled, bringing up the pitcher's spot. Obviously, Yogi wasn't going to let McGraw hit. With lefty Paul Linblad pitching, it called for a right handed hitter. And he sent Willie Mays to the plate. The stadium roared in approval. I was on my feet, clapping and hooting. The Say Hey Kid was 42 years old and a shadow of his former self in the field. Sure, he had struggled at the plate, but could still get a hit. And it turned out that this was to be the last at bat of one the greatest players of all time.
Willie should have ended his career with an extra-innings, walk off homer, in the World Series, in New York City – the town that loved him. There shouldn't have been any other finish. It was his destiny. Except he hit an easy grounder to Campaneris (him, again!) and they forced Harrelson at second. Willie Mays walked off the field during a game for the very last time. I looked at Saul and nodded my head in agreement. It was over. The biggest moment of them all had passed.
Now, I'm not blaming Willie. He'd delivered more times than any ten players combined. I think every fan there wanted it for him more than they did for themselves, or for the Mets. But the magic had gone out of the park when they got that third out.
Campaneris singled in a run in the 11th after Parker had walked Ted Kubiak. Kubiak, not Mays! It really had been a magical night at the ballpark, in spite of the ending. The Mets won the next two, but Seaver and Matlack lost in Oaklandas the A's took the series 4 games to 3. If fate had let Willie go out with a homer, the Mets would have closed it out at home, in five.
It's now been 50 years since the Amazin' Mets won the team's only World Series. In spite of Saul, right up until Mays hit that grounder, I thought that they were going to will out a victory. It would have started with a homer by Garrett and ended with one by Mays.
I never went to see the Mets in the World Series again. Even though they lost, seeing that game, with Seaver, and Mays, and Hunter and Jackson and the A's, was enough. I've watched on tv, and listened on the radio – not that the Mets have been back very often – and I've gone to plenty of regular season games. But that was my last World Series.
I think that's enough writing for today. I'll update life in The Bunker tomorrow.
PRIOR NERO WOLFE POSTS
The Public Life of Sherlock Holmes
Meet Nero Wolfe
The R-Rated Nero Wolfe
Radio & Screen Wolfe
A&E's 'A Nero Wolfe Mystery'
A Sidney Greenstreet Nero Wolfe Pastiche – 'Stamped for Murder' (The Greenstreet Chronicles)
Nero Wolfe's Brownstone
3 Good Reasons – 'Not Quite Dead Enough'
3 Good Reasons – 'Murder is Corny'
The Careworn Cuff – Part One (The Greenstreet Chronicles)
The Careworn Cuff – Part Two (The Greenstreet Chronicles)
The Careworn Cuff – Part Three (The Greenstreet Chronicles)
3 Good Reasons – 'Immune to Murder'
The Lost 1959 Pilot
2020 Stay At Home – Days One and Two
2020 Stay at Home – Days Three and Four
---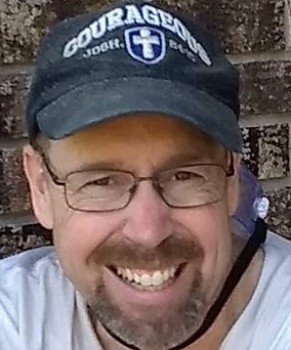 Bob Byrne's 'A (Black) Gat in the Hand' was a regular Monday morning hardboiled pulp column from May through December, 2018 and again from August through December, 2019. 
His 'The Public Life of Sherlock Holmes' column ran every Monday morning at Black Gate  from March, 2014 through March, 2017 (still making an occasional return appearance!).
He organized 'Hither Came Conan,' as well as Black Gate's award-nominated 'Discovering Robert E. Howard' series.
He is a member of the Praed Street Irregulars, founded www.SolarPons.com (the only website dedicated to the 'Sherlock Holmes of Praed Street') and blogs about Holmes and other mystery matters at Almost Holmes.
He has contributed stories to The MX Book of New Sherlock Holmes Stories – Parts III, IV,  V and VI.