Nero Wolfe's Brownstone: 2020 Stay at Home – Days Three and Four
Nero Wolfe's Brownstone: 2020 Stay at Home – Days Three and Four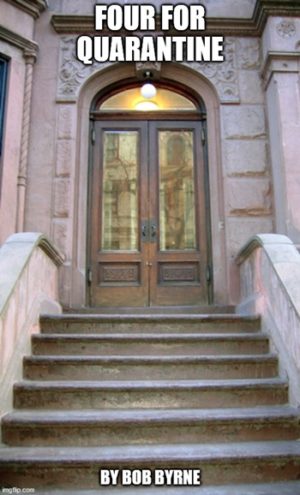 As I explained in the last post, I am channeling my inner Archie Goodwin and writing his notebook entries as he and Nero Wolfe are bunkered down during New York City's 'Stay at Home' order. I'm putting these up over The Wolfe Pack's Facebook page – highly recommended for Wolfe fans. And I'm taking them two at a time and running them here at Black Gate. Hopefully you'll enjoy them.
DAY THREE – 2020 Stay at Home (SaH)
It was a day of pure excitement at the old brownstone. Rain cancelled my early morning walk. Fritz vacuumed the second floor. I spent some time with the orchids when Wolfe wasn't there. I have to admit, he has put together one impressive flower garden up there.
I gave the office a good cleaning. It would make more sense to do that when we had traffic in and out, but now is now. I figured it couldn't hurt anything, and I certainly didn't have anything mentally taxing to work on. Of course, the weekly cleaning and oiling of the two guns I kept in my desk went on as scheduled.
See what I meant about exciting! I watched the governor's news conference. That certainly didn't make me think all of this would be ending sooner, rather than later. The President confirmed my opinion of him when he compared a deadly global pandemic with automobile crashes. 323 million Americans in 2016 and the Democrats couldn't come up with one candidate that could win the election. It was more mystifying than Tom Brady wanting to end his Hall of Fame career by yelling at teammates in the Florida sunshine as he lost more games than he won.
I got a call from Lon Cohen, which is not a new event. But it wasn't work this time. For longer than I can remember, Saul, Lon, myself and a few others here and there, have gathered at Mister Panzer's residence once weekly for poker night. Lon wanted to know if we were going to play. Since that was two nights away, I figured he was dying for some non-work talk.
I gave him an indignant speech about our civic duty, which was something he should understand in his role as an important cog in the fourth estate. I also told him I didn't want to get arrested.
He had a plan – we would play in an empty conference room at the Gazette. If anyone got stopped coming or going, he could say he was working on tomorrow's issue. I put the kibosh on that idea. We could go a few weeks without our game. I told him that cabin fever was most likely to set in on me before the rest of the gang. They didn't live with Wolfe. If I felt the need for a session, I'd let them know. He grumbled but hung up. I can't remember the last time he called and didn't ask for even one bit of news. Strange days, indeed.
Fritz is still well-supplied, of course. He served something with a French name, but which I call Roast Tenderloin Brenner, ala Supreme. Yeah, that's dumb, but it makes him blush. He could make it at any restaurant in town. Though probably not just for carryout.
At the dinner table, Wolfe talked about Thomas Malory's Le Morte d'Arthur. Which was surprising, because it had nothing to do with the pandemic, and also because I hadn't noticed him read it lately. Back when I was a schoolboy in Chillicothe, Ohio, we had to memorize a passage from it. I still know it:
And so, soon after, the lady and Merlin departed, and by the way Merlin showed her many wonders, and came into Cornwall. And always Merlin lay about the lady to have her maidenhood, and she was ever passing weary of him, and fain would have been delivered of him, for she was afeard of him because he was a devil's son, and she could not beskift him by no mean.
As you might guess, I never read the book. But the discussion was interesting enough, and it wasn't depressing.
Deliveries of mail and newspapers have continued, so those parts of Wolfe's routine remain unchanged. As a matter of fact, other than me not badgering him to take on a client, I don't think anything has changed for him. Yet.
I played pool by myself for about an hour. I've tried to get Fritz to play, but he just doesn't want to. Once in a great while, he will wander over and chat while I play, but that's as far as it goes. I've never gotten any kind of a reason out of him.
After dinner, I watched inning four of Ken Burns' Baseball, in the front room. Babe Ruth was some ham, but what a character. He really was larger than life.
That's about it. Breakfast in the kitchen with Fritz, coffee in the office with Wolfe after meals – the normal stuff. The world was pretty much leaving us alone, and there wasn't much going on. I was going to have to come up with a hobby if this went on for too long.
DAY FOUR – 2020 Stay at Home (SaH)
My plan is to jot some of these things down in my notebooks sometime in the afternoon, and then add more sometime in the evening. So, events are usually in the order that they occur. Other days, I'll just tackle it when I feel like it. And because I'm bunkered in with Nero Wolfe, there will be days when the first entry is about something really annoying. Like today!
Wolfe wears a canary yellow shirt without fail, every day. Two of them, actually, as he changes into a fresh one. One of my chores is to take his dirty laundry to the dry cleaners. It's not a particularly onerous task. I let the 'pile' grow to about a week's worth (including aprons, pajamas, and what have you) and make a trip.
I took a load the day before the Stay at Home Order was issued, which was fortunate. Today during the morning session in the plant rooms, Wolfe apparently made a mess of his first shirt-o-the-day. That makes him grumpy. He hates to have to change his clothes because he did something to them. At least he knows better than to just leave a spotted tie laying around for use by someone else…
As we sat at lunch, he casually instructed me to take his laundry to the cleaners. I told him, "Sure thing. In a couple days."
"I want you to take it today."
I put down my fork, even though it was ready to convey another bite of Fritz's amazing endive salad to my mouth. "There's no need for me to make a trip to the cleaners."
Though I thought to myself, Any excuse to spend some time away from you…'
"I got some potting soil on one of my favorite shirts this morning. I wish for you to take my clothes to the cleaners, including that shirt."
I was getting a little warm. "Look. I know you have no interest in going outside, so it doesn't affect you, but people are sick, and dying. I'm not saying we need to become hermits – well, more than you already are. But I don't need to make unnecessary trips to places that lots of people come in and out of. Your clothes will be fine for a few more days."
"Nonsense. I will not be held captive to fear-mongering. Go to the cleaners. After lunch."
Like HE was being held captive! I've picked my moments and stood my ground many times over the years, but this wasn't really worth a big battle. The weather was nice after yesterday's rain, and I wouldn't have to be around him, waiting for him to go up to the roof for his 4:00 session with Theodore. He started talking about the history of the printing press, which seemed irrelevant, and was. We finished our lunch.
Later, I was standing at the front door, laundry bag in hand, deciding how to let him know this wasn't how we were going to be getting through this crisis. Then I hit upon it.
For years, I have been taking Wolfe's stuff to one of the bigger places. He liked the way that particular location ironed his shirts. And for one less thing to hear him complain about, it was worth the cab ride.
Now, there was a mom-and-pop Chinese laundry two blocks away that we used several years ago. I would walk over and chat with the owner. But Wolfe said they used too much starch in his collars. I think he was full of it, but try to convince Wolfe of anything. So, we found someplace else.
I decided it was time to give a struggling local business some help in these tough times. We need to pull together, right? And I would make sure to ask for extra starch in the collar. And cuffs.
While it wasn't even an incident to Wolfe, it was a majorly annoying event to me. Though, I think it had a satisfactory outcome. I talked with Mister Wu-li for a bit. He remembered me. Lily says it's impossible not to, and she would know – she's been trying to for years. Her words, not mine.
I picked up a few items for Fritz while I was out, from another small business – this a bakery with bread almost as good as his.
Dinner conversation was about the travesty that was The Message Bible. I'd never read it, but apparently it put the Bible into circa 2000 language. Wolfe called it lazy and irresponsible and a bastardization of the original Hebrew and Greek texts. I mostly enjoyed my food and nodded.
I had once been told by someone that I reminded them of William Holden in Sabrina. While he turned in a fine performance, I didn't exactly take it as a compliment. But I still liked the film, and when Fritz asked what song I was whistling that evening, I replied, 'Yes, We Have No Bananas.' I described the movie and he surprised me by asking to watch it with me. I gladly agreed, and he made fresh donuts and blackberry jam for the show. We had an enjoyable night of it. He laughed at Audrey Hepburn's inability to crack an egg properly.
I guess that's enough. Now, Wolfe is always being Wolfe, and I get annoyed plenty with him. But when his pig-headedness sends me out into the pandemic world without good cause, it's different. For me, anyways. We're going to be butting heads more often, the longer this goes on. And I'm going to be digging in some.
PRIOR NERO WOLFE POSTS
The Public Life of Sherlock Holmes
Meet Nero Wolfe
The R-Rated Nero Wolfe
Radio & Screen Wolfe
A&E's 'A Nero Wolfe Mystery'
A Sidney Greenstreet Nero Wolfe Pastiche – 'Stamped for Murder' (The Greenstreet Chronicles)
Nero Wolfe's Brownstone
3 Good Reasons – 'Not Quite Dead Enough'
3 Good Reasons – 'Murder is Corny'
The Careworn Cuff – Part One (The Greenstreet Chronicles)
The Careworn Cuff – Part Two (The Greenstreet Chronicles)
The Careworn Cuff – Part Three (The Greenstreet Chronicles)
3 Good Reasons – 'Immune to Murder'
The Lost 1959 Pilot
2020 Stay At Home – Days One and Two
---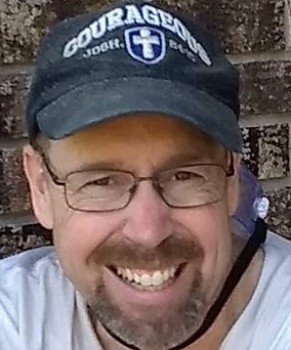 Bob Byrne's 'A (Black) Gat in the Hand' was a regular Monday morning hardboiled pulp column from May through December, 2018 and again from August through December, 2019. 
His 'The Public Life of Sherlock Holmes' column ran every Monday morning at Black Gate  from March, 2014 through March, 2017 (still making an occasional return appearance!).
He organized 'Hither Came Conan,' as well as Black Gate's award-nominated 'Discovering Robert E. Howard' series.
He is a member of the Praed Street Irregulars, founded www.SolarPons.com (the only website dedicated to the 'Sherlock Holmes of Praed Street') and blogs about Holmes and other mystery matters at Almost Holmes.
He has contributed stories to The MX Book of New Sherlock Holmes Stories – Parts III, IV,  V and VI.