Another View: The Difficult Experiment of Scott Oden's A Gathering of Ravens
Another View: The Difficult Experiment of Scott Oden's A Gathering of Ravens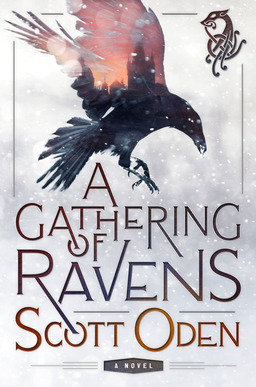 I really wanted to like this book. With pleasure I listened to Oden speak on The Literary Wonder and Adventure Show. He talked at length about Tolkien (my own spiritual and literary master), and it seemed that Oden's and my dials were approximately set. Oden's book, like Tolkien's most popular works, deals with "that northern thing" (though I just today learned that Tolkien objected, in part, to this characterization from W.H. Auden).
But Oden's book is so grimdark that, while reading, I couldn't find my feet. The work ostensibly is about an orc Hel-bent on revenge — and here is my first objection: the attitudes and actions of this orc, our "protagonist," are indistinguishable from those of the larger majority of characters in the book. Grimnir, our orc, seems capable only of speaking and thinking in profanities. He murders even when there absolutely is no reason to. The only thing (in this book) we can't accuse Grimnir of is the sin of rape. That assault remains to be committed by many of the other "human" characters you will find therein: your average male, in this portrayal, seems hardwired to enter rape mode the moment he lays eyes upon any "unprotected" female. Now, remember, Grimnir is supposed to be the "orc," yet he doesn't behave much differently from the novel's many other human characters. Moreover, even when it doesn't cost a character anything necessarily, few characters are liable to show any shred of kindness for one another. Oden's narrator summarizes this world's milieu thusly: "She [the character Etain] knew the score … and she knew sooner or later there would be a reckoning. Men did nothing — undertook no good deed, performed no kindness — without first attaching a price to it." Oden's characters, I suppose, are consummate Dark Age businesspersons.
"But that's the Way It Was," a number on Goodreads might say, defending Oden's work from the very few negative reviews I can find there (here and here are two well-said assessments). What these apologists are claiming is that the worldview of the so-called Dark Ages is exactly this: murder whenever you can get away with it, rape whenever you like (for those who like it, I guess, who are all young pre-modern men). I don't entirely agree with this representation. In the worst possible reading, this might represent the author's views of the natural state of humankind freed from the fetters or checks thankfully supplied by modernity. In the best possible reading, this representation assumes that, at least in the area of moral development, humans who happened to live a mere millennia ago might be considered pre-human in these respects. Granted, the spread of more nation-building and socializing beliefs and philosophies such as Christianity might have a civilizing influence on a pre-modern worldview, might even be of some aid in the sense of an evolving moral consciousness. But this book barely acknowledges even this. It ostensibly presents two competing worldviews, that of northern paganism and that of Christianity, but, in this book, in practice adherents to either faith might as well be indistinguishable. They merely serve one team in a two-sided competition that is drawn as equal in every respect. Again, apologists should be quick to point to aspects of history that reveal a number of Christians as hypocritical and intolerant throughout their persecutions. Granted, but are you going to deny that there remain some fundamental differences and worldviews between the two perspectives, and therefore requisite actions and behaviors on behalf of the religion's adherents? To this point Oden seems to relent, to some measure, in the second and much-preferred half of the book, in the figures of King Brian and his freed thrall Ragnar. But we'll get to that in a moment.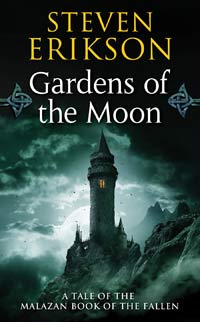 Other apologists might defend this book on merits of genre. It's grimdark, they say. If it's too much for you, simply let it alone. The thing is I do read — and often enjoy — works that are termed grimdark. I've read through G.R.R. Martin twice. I read Steven Erikson. This is not what I'm used to. Oden's darkness is relentless. I think some readers enjoy this kind of writing because, while reading it, they get a sense that thoughts, characters and worlds portrayed therein are So True, utterly divorced of naive sentimentality. The problem is, obviously, that too loud a note spoils the song. The "reality" strains the bounds of credulity. What Chesterton says about his generation's form of modern writing might be applied here: "Modern tragic writers have to write short stories; if they wrote long stories … cheerfulness would creep in. Such stories are like stings; brief, but purely painful." Oden's much longer story, for me, was therefore more like prolonged torture.
Writing a review like this is a tricky affair. It is so hard to make a living as a writer — in fact, most don't — and there are fewer and fewer readers out there to give writers even token payment for their hours of turmoil and trouble in producing a work of heart and soul often to be savaged by casual critics. As a result, many readers simply set aside the books that don't sit right with them. If they review anything, they tend to review only those works which they enjoyed, which they want to share with a larger community. In this noisy world, they seek to increase the bandwidth of their favorites. Besides, I suspect that Oden and I, this book aside, can be very good friends. In fact, I'm certain that we are friends at one remove. It is clear that he communicates directly with many members of the community here on Blackgate. [In fact, before publishing this review, I reached out to Scott and we did, indeed, correspond.] I should wish — and do wish — only the best for him. So why try to diminish his success? I should recognize that A Gathering of Ravens simply was not for me and let all of those who might enjoy such a thing do so without comment.
And this is what I intended to do until I completed the book and noticed from Oden no small amount of ambivalence for what he himself had done! This was given in his Author's Note, in which it became clear that A Gathering of Ravens was a bit of an experiment — that, like some others, Oden had sought to "redeem" the orc — and he wasn't at all certain that, even though published, his book had accomplished that. I recognized that Oden was working within a conversation that had begun with Tolkien, and I consequently felt invited into that discourse.
To start with Tolkien, then, Oden, in his Author's Note, cites Steve Tompkins, who writes, "To reconfigure them [Orcs] as an unlovely-but-arguably-racially-profiled warrior-race, unrestricted free agents looking for a destiny of their own is to risk losing the plot." The plot that is at risk, of course, is Tolkien's, whose Orcs were bred in twisted pits of alchemy, "bent" (since, in Tolkien's worldview, nothing purely evil is — by Boethian definition — capable of "creating" anything, even anything evil) from "good" or pure Elves. In other words, if I am understanding Boethian evil correctly (and I am relying a lot here on Tom Shippey's J.R.R. Tolkien: Author of the Century), Tolkien's Orcs understand what "good" is, and yet they are incapable of tolerating or condoning it. In fact, they are genetically engineered to fight against it. They are, indeed, "bent" beyond redemption and worthy of destruction at the good hands of those performing God's will.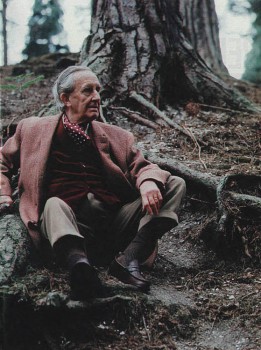 In this view, Oden's orc Grimnir behaves in precisely this way. Since he is an orc, of course he is expected to behave in this way. And yet, as I have already pointed out, Grimnir's behavior is not appreciably different from anyone else's in the book. If Oden's task is no more than to redeem the orc, then it appears he has succeeded for no other reason than that the orc really is no different from any one of us (to follow the latent grimdark worldview). Either this is the lesson or it is another, that none of us — neither orcs nor humans — are worthy of redemption: we all are vile and gross.
Unless either of these or both — that we are no better than orcs or that we are orcs — is the point, it appears that the experiment has failed. For a proper study of an orc, the orc should be kept in a controlled environment. The orc, vile, reprehensible, beyond redemption, should be seen to operate in an environment that is counter to its nature, one that is graceful, mild, forgiving.
In his note, Oden seems to suggest that he has removed the orc from its proper environment. That environment is Tolkien's fictive world, whereas Oden imagined what the orc would be like if it had a real, historical antecedent. This, though, Tolkien might allow only in part. In a letter to his son Christopher Tolkien while his son served in the Royal Air Force, Tolkien writes (and I might as well quote at length),
Yes, I think the orcs as real a creation as anything in "realistic" fiction: your vigorous words well describe the tribe; only in real life they are on both sides, of course. For "romance" has grown out of "allegory", and its wars are still derived from the "inner war" of allegory in which good is on one side and various modes of badness on the other. In real (exterior) life men are on both sides: which means a motley alliance of orcs, beasts, demons, plain naturally honest men, and angels. But it does make some difference who are your captains and whether they are orc-like per se! And what it is all about (or thought to be). It is even in this world possible to be (more or less) in the wrong or in the right.
Clearly Tolkien himself is ambivalent about whether it might be more accurate to consign the orc to the interior or allegorical being of the person or to apply them as a metaphor for the ways in which so many "real" people, in the exterior, behave. In light of this ambivalence, making a real, historical orc and thereafter redeeming him might be too difficult an experiment, and reading the results might be too difficult an experiment for readers like me. However, there were elements to like. I appreciated experiencing Oden's representation of mythic and folk elements. It was interesting to see what soup he boiled out of Tolkien's (and others') ingredients.
The final thing to address is this "missing" plot. The way in which Oden approaches this question is through the critic Tompkins, and in this lens to miss the plot is to neglect the eugenical genesis of the orc. There is another consideration, though: Grimnir is much too "one-note" to sustain a novel of this length. A more interesting novel would have taken Njall and King Brian as its central characters. This is because they would have been better able to highlight the tensions outlined above by Tolkien, balancing the beasts of pre-history, so to speak, with the encroaching, transfiguring culture of angels. With all irony, however, I say that for me to explore this theoretical novel any further would be to spoil Oden's "plot."
Gabe Dybing blogs about Norse-themed roleplaying and other gaming pursuits at Tower of the Valkyrie. He used to publish, with fellow commentator Nick Ozment, Mooreeffoc Magazine.