El Castillo de San Gabriel in Lanzarote, Canary Islands
El Castillo de San Gabriel in Lanzarote, Canary Islands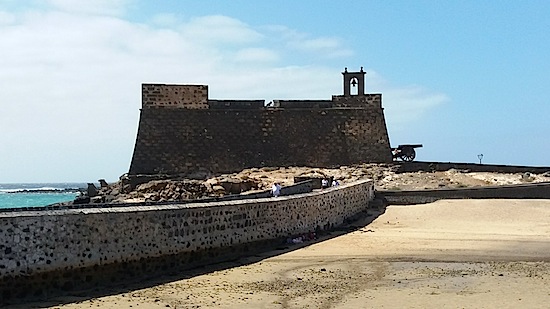 The fort as seen while approaching along El Puente de Las Bolas,
"the Bridge of the Balls." Cannonballs, that is.
As I mentioned my last post on Lanzarote's Piracy Museum, Spain's Canary Islands are dotted with historic forts. As a stopover on the way to and from the New World, these islands off the west coast of Africa naturally became a target for piracy. Every port had at least one fort to protect it.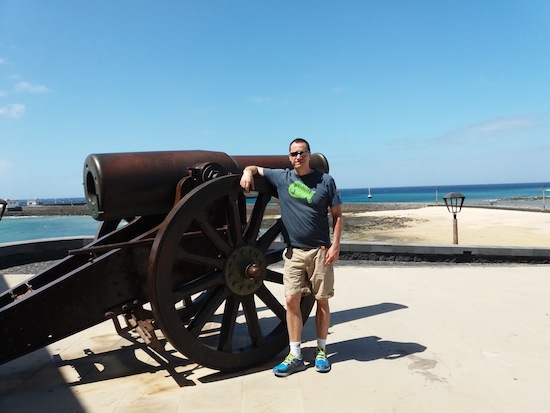 Yours truly in front of an Model 1888 "Plasencia" Spanish-made
cannon. It fired a 21cm, 79 kilogram projectile up to 6,850
meters and was mainly used for coastal defense.
Photo courtesy Julián McLachlan-Alonso.
Lanzarote's port of Arrecife is home to the well-preserved Castillo de San Gabriel, standing on a small islet at the entrance to the harbor. Built in the 16th century to replace an earlier wooden fort, it was extensively remodeled in the 18th century and used until the early years of the 20th.
Its job of protecting the harbor was not always successful. It was burnt in 1586 by the pirate Morato Arráez, a Barbary pirate of Albanian extraction who also served as an admiral in the Ottoman navy. He captured the governor of Lanzarote and later released him for a high ransom. He also took several of the other islands in the Canaries.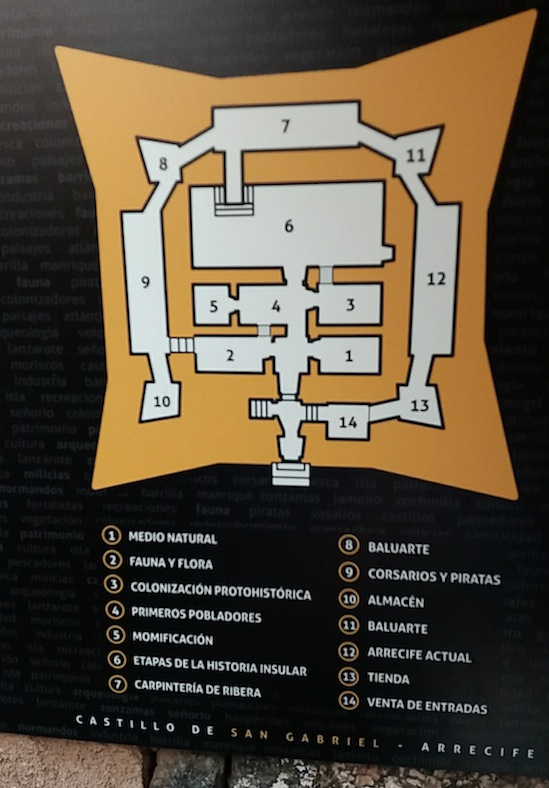 The fort now houses the museum of Arrecife, giving a quick overview of the history of the island from its prehistoric inhabitants to the present day. Despite being small, it's packed with artifacts, ranging from a prehistoric mummy, preserved in one of the island's many volcanic caves, to ship's models and folk costumes.
A second fort covers the approach to Arrecife, El Castillo de San José, and is also open to the public.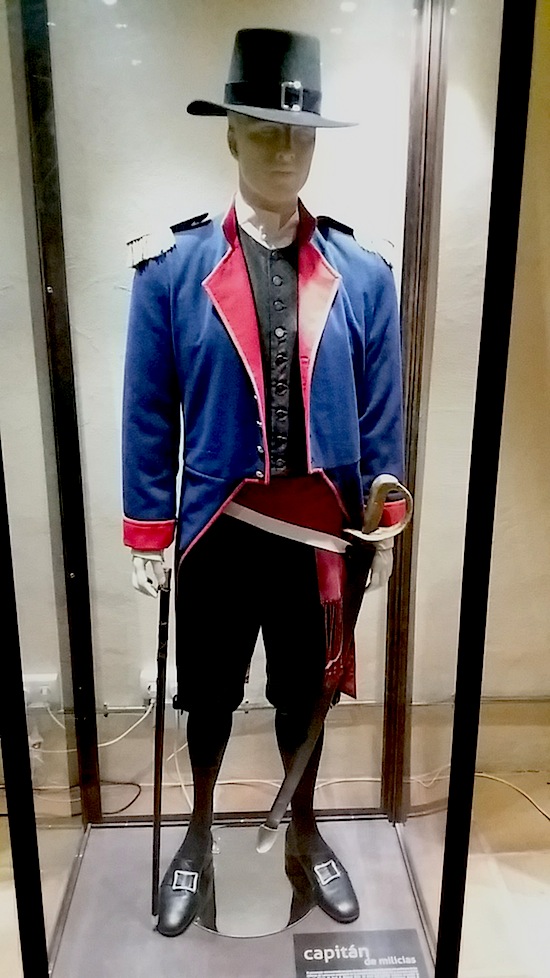 Uniform of a local militia captain, early 19th century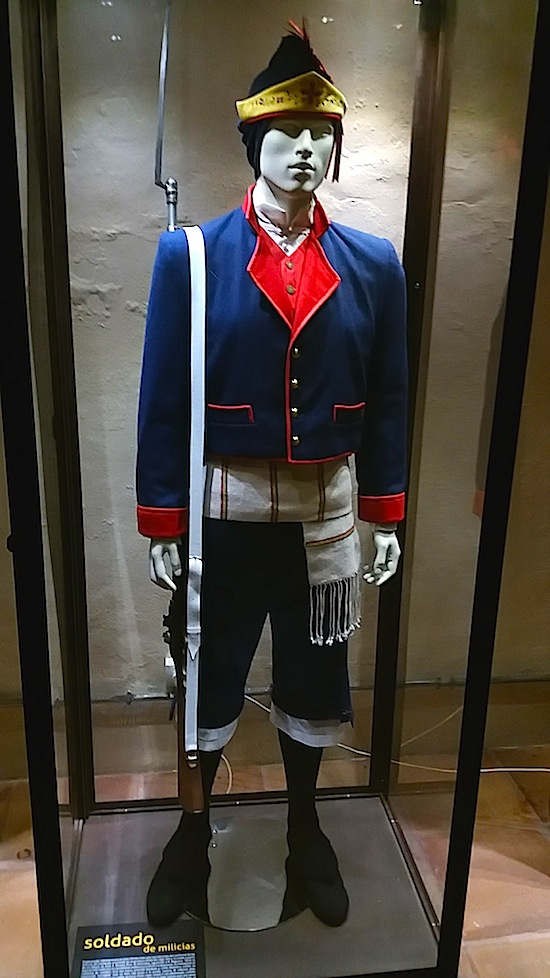 Uniform of a local militia soldier, early 19th century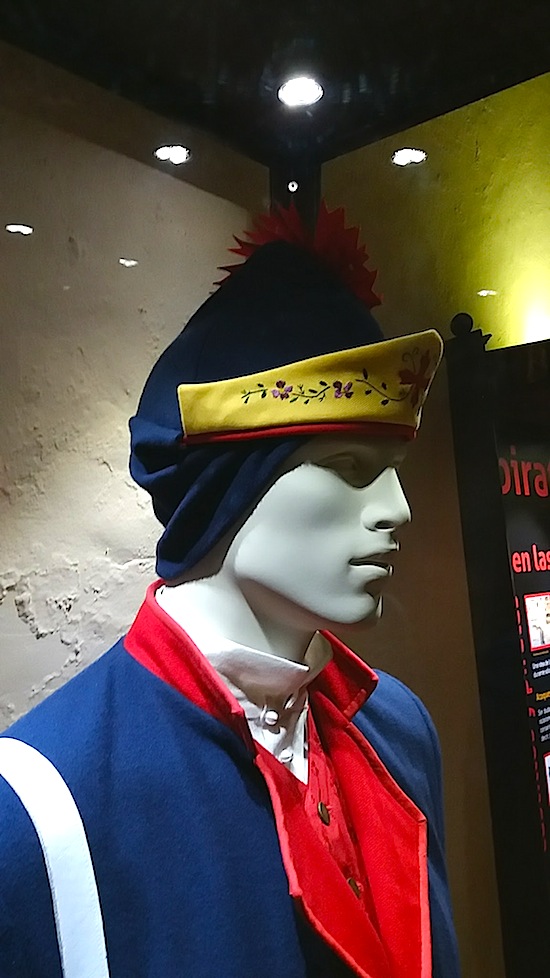 You need to work on your uniform, guys. It's just not that intimidating.
Images copyright Sean McLachlan unless otherwise noted.
---
Sean McLachlan is the author of the historical fantasy novel A Fine Likeness, set in Civil War Missouri, and several other titles, including his post-apocalyptic series Toxic World that starts with the novel Radio Hope. His historical fantasy novella The Quintessence of Absence, was published by Black Gate. Find out more about him on his blog and Amazon author's page.