Rare Weapons Collection at the Abdeen Palace Museum, Cairo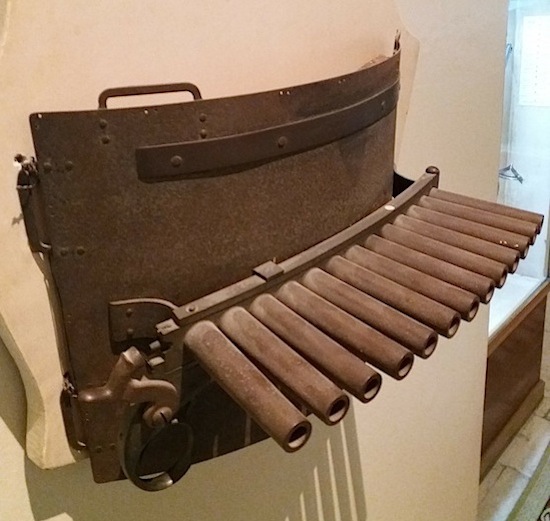 Want a special gift for the gun nut who's got everything? The Abdeen Palace Museum in Cairo has you covered! How about this 13-shot breastplate? The perfect accessory for the discerning armed citizen.
Abdeen Palace was built in the 1863 by the Khedive Ismail and remained the residence for the royal family for many years. The khedive wanted a more central seat of government than the Citadel, built on a hill on the edge of Cairo and all too medieval for a modern monarch. A great fire in 1891 led to Abdeen Palace being substantially rebuilt. It imitates European palaces in style, at least in those portions I have seen. The grander rooms such as the throne room, reception room, and private quarters are all off-limits. A historian friend of mine has seen them and says they are magnificent. Perhaps I'll have to work on my connections in Cairo and find a way to take a peek.
After the revolution of 1953 toppled the monarchy, Abdeen Palace was shut for many years before being reopened with the ground floor devoted to several museums, including the Silver Museum, the Arms Museum, the Hunting Museum, and the Royal Gifts Museum.