El Castillo de San Gabriel in Lanzarote, Canary Islands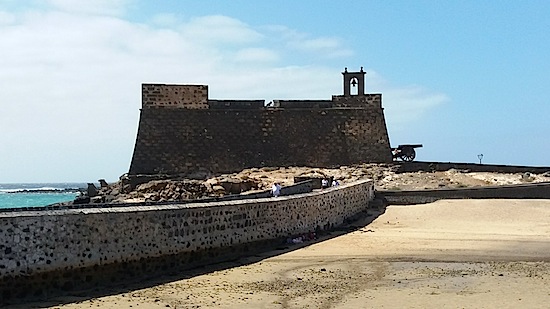 The fort as seen while approaching along El Puente de Las Bolas,
"the Bridge of the Balls." Cannonballs, that is.
As I mentioned my last post on Lanzarote's Piracy Museum, Spain's Canary Islands are dotted with historic forts. As a stopover on the way to and from the New World, these islands off the west coast of Africa naturally became a target for piracy. Every port had at least one fort to protect it.